Megon Academy is hosting a 5 day Summer Camp For Momprenuers. This workshop will help women who are looking to learn new-age digital marketing skills to start a freelancing career or a job.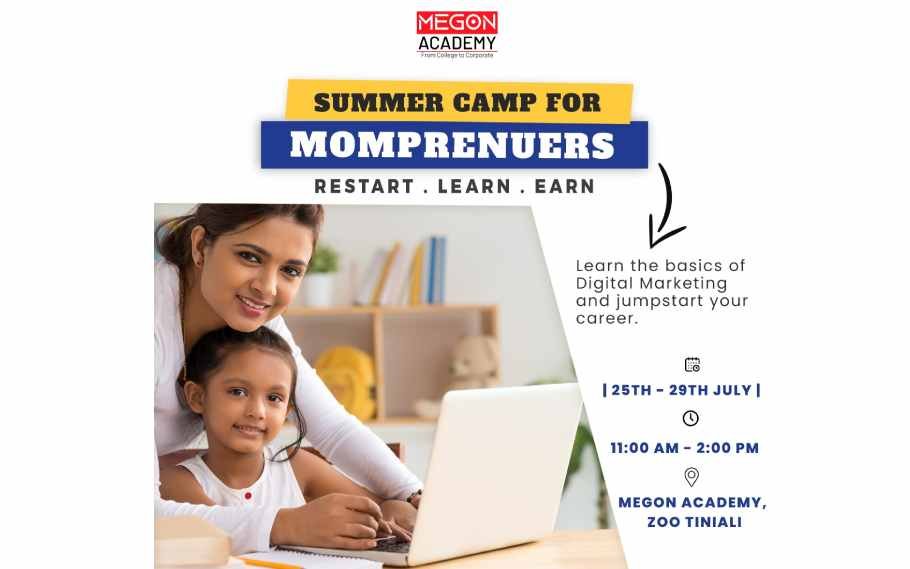 Learn digital marketing skills at Megon Academy
Megon Academy presents Summer camp for mompreneurs –  which will be held at Megon Academy Campus at Hriday Ranjan Path, Zoo Tiniali, Guwahati from 25th to 29th July at 11AM onwards. It is the only agency-based Digital Marketing Institute in Guwahati, providing Digital Media Marketing and Management courses with a campus to corporate approach. It aims to bridge the gap between academia and industry by providing students with real time, classroom-based, hands-on industry based training, ensuring that they are immediately employable.
The academy announces with utmost pleasure the first of its kind Summer camp for mompreneurs in Guwahati. This is an intensive 5 Day Workshop specially designed to help mothers who have taken a career break and are looking to join back to work. This workshop is ideal for women who are small business owners, looking to learn new-age digital marketing skills to start a job and who are interested in blogging and vlogging.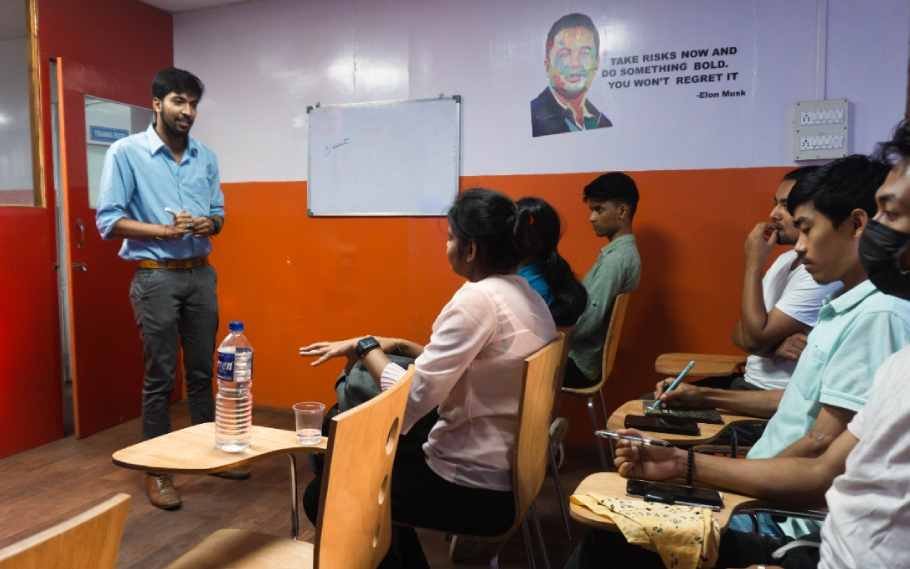 Why one needs to choose Digital Marketing?
In today's date, Digital Marketing is tool for engaging in the new-age corporate professional. This is the need of the hour. Every working individual must possess the skills of Digital Marketing in order to excel in their professional life.
Join Megon Academy, today and get a certificate, and enhance your classroom learning skills with specially curated in-depth program.
You will get to experience a wholesome environment with learning unique, innovative and new age digital marketing techniques with Megon.
The duration of the course may vary- one may enroll themselves to a 3 months certified course or a 6 months advance certificate course.
Megon Academy is thus, the only digital marketing institute in Guwahati to provide such a course.