The United Nations has estimated that the world's population will reach eight billion by November 15, 2022. The UN Report further said that India will replace China as the world's most populous nation in 2023.
World Population To Reach 8 Billion
It is mentioned that the projection was revealed in UN World Population Prospects 2022 released on World Population Day on July 11 this year. However, the project is gaining traction now since the projected deadline is just days away.
The agency added that the global population growth fell below one per cent in 2020 for the first time since 1950. In this regard, the UN Secretary General stated, "At the same time, it is a reminder of our shared responsibility to care for our planet and a moment to reflect on where we still fall short of our commitments to one another."
According to the most recent UN estimates, the population of the world could increase to about 8.5 billion people in 2030, 9.7 billion in 2050, and then peak at about 10.4 billion during the 2080s and is expected to stay at that level till 2100.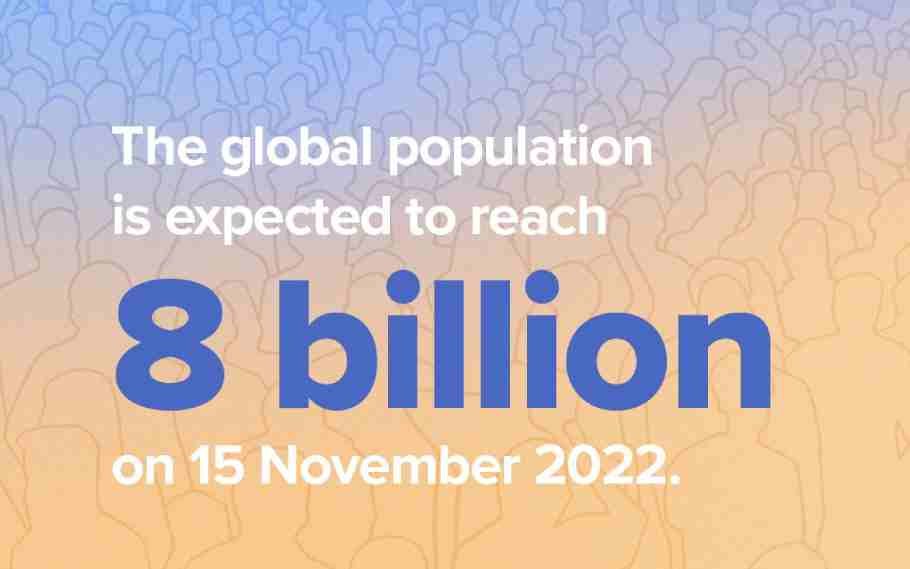 Also Read:UN REPORTS: NEARLY 55% OF AFGHAN POPULATION TO FACE FOOD INSECURITY