To say the least, your twenties are like books and intriguing decades. You're torn between being a naive, carefree child and an adult with never-ending obligations. 
Your twenties, like many others, have been a period of constant growth. You might have relied on friends and family to help you struggle with the larger problems, from learning how to budget and cook to understanding one's bigger professional aspirations, going to therapy, and finally figuring out what makes you happy.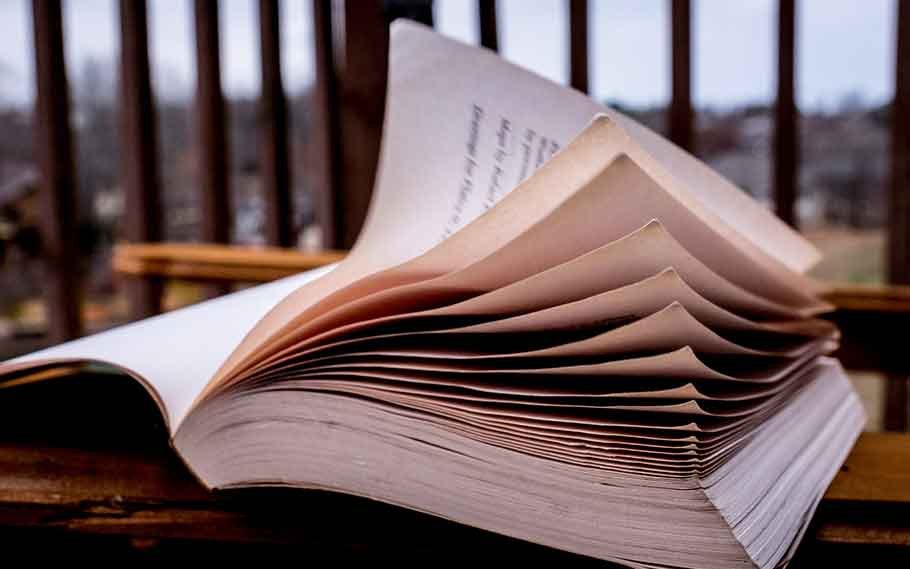 Basically, it's an odd time, and one of these books listed below, ranging from non-cheesy self-help books about navigating post-college, pre-30s life to novels that nail the peculiar in-between sentiments you might be having, might just make it better or at least a little more manageable.
Some of the books that we can most rely on before turning our 25 are listed below.
6 books to read
1. How Should a Person Be? By Sheila Heti
How Should a Person Be? is a half literary book, part self-help manual, and part passionate examination of the artistic and sexual desire. This book is a frank and urgent portrayal of female friendship and the current state of our lives.
"What is the most honourable way to love?" Heti wonders. What kind of person are you supposed to be? Heti's protagonist goes from Toronto to New York to Atlantic City in pursuit of clarity, using a mix of emails, taped chats, and prose. A very 20s-something thing to do, if we do say so ourselves.
2. Wild by Cheryl Strayed
Strayed, then 22 years old, was grieving the loss of her mother and the end of her marriage when she chose to heal by hiking the Pacific Crest Trail from Mexico to Oregon. Her memoir recounts the amazing, terrifying, and unforgettable voyage, which was marked by female fortitude and busted hiking boots. And it just could motivate you to try something new.
3. Beloved by Toni Morrison
This chilling novel, based on a true event, follows a woman named Sethe and her daughter as they escape slavery and flee to Ohio. As we learn more about Sethe's deceased daughter, Beloved, we see how determined she has been to protect her children.
From one of America's best writers, a maternal love story with a profound message of resilience. Even if you read it in high school, read it again in your twenties for a fresh perspective.
4. Giovanni's Room by James Baldwin
Baldwin's breakthrough 1956 novel focuses on the 20-something David, an American man living in Paris, and his thoughts and frustrations with other men in his life, particularly an Italian bartender named Giovanni whom he meets at a Parisian homosexual bar.
Social isolation, gender and sexual identity issues, and masculinity conflicts are all addressed in the book.
5. Impostor Syndrome by Kathy Wang
This 2021 novel is about impostor syndrome, which most individuals, not just 20-somethings, may relate to these books. Julia is a new college graduate living in Moscow in 2006 when she is approached by Russia's most powerful intelligence agency.
She's now the COO of one of America's most well-known technological companies, twelve years later. Alice, a first-generation Chinese American who works at the same company, discovers that the company's privacy settings aren't as strict as they claim, and the person misusing this loophole could be Julia.
The books shifts from a page-turning cat-and-mouse chase to a biting satire of women in computing, Silicon Valley hubris and the elusiveness of the American Dream as the two come closer.
6. All the Single Ladies by Rebecca Traister
"Are you dating anyone?" is a question that will come up repeatedly in your 20s unless you're happily married. "Are you getting married?" and "When are you getting married?"
Traister's book is an enlightening examination of the social, economic, and political causes that have led to women marrying later or not at all.
Despite the fact that ten years may not seem like a long time, 25-somethings form every generation, have purchasing power, and will eventually become leaders as their careers — and lives — progress. However, reading the writings of good writers books can inspire your path during this unique, transforming time.
Also Read: 7 AFFORDABLE RESTAURANTS TO HAVE LUNCH IN GUWAHATI