Pakistan Floods 2022; The death toll of flood rate has been increasing and now has crossed 1,000. The officials have called the monsoon season as "a serious climate catastrophe".
The flash floods were a result of heavy rain. This caused widespread damage to the lives of people. People living in the area were evacuated to their safety of relief camps and were provided food to thousands of displaced Pakistanis.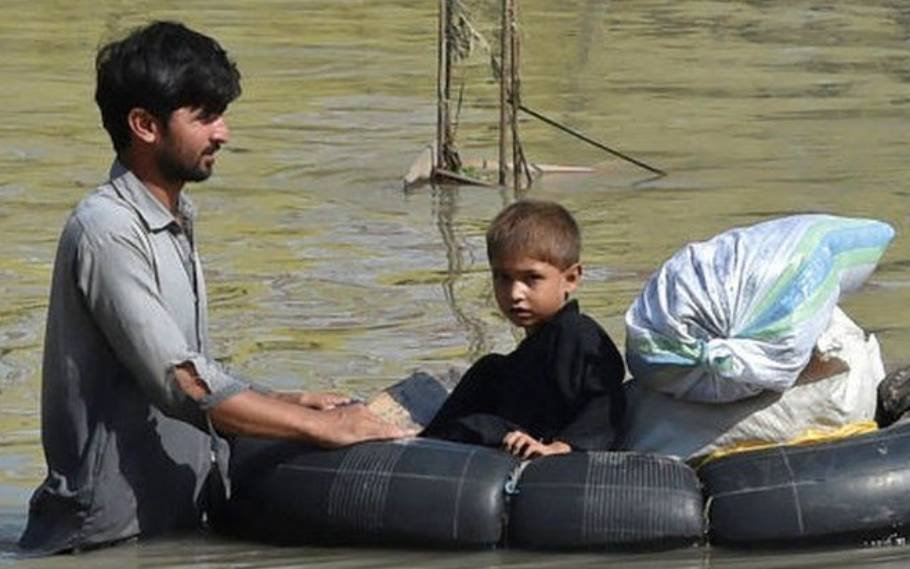 Pakistan Floods 2022
Pakistan's National Disaster Management Authority reported the death toll in mid June reached 1,033 people after new fatalities were reported. The areas affected include – Khyber Pakhtunkhwa, and Southern Sindh provinces.
The Swat River has overflowed whereby tens and thousands of people have been evacuated from their homes to relief camps.
Meanwhile, the Pakistani Army said in a statement it airlifted a 22 tourists trapped in a valley in the country's north to safety.
Also Read: Gautam Adani becomes the world's 3rd richest person