The South Asian regions have evolved as a result of a shared colonial past. The regions have seen autocratic military rule as well as intermittent democratic rule. Long after the third wave, democracy had merged and saturated the region. Pakistan, Bangladesh, Nepal, India, and Sri Lanka are the five nation-states under consideration for study here. Election accessibility refers to the design of election systems that are favorable to everyone, especially people with disabilities (PWD). Legislation, specifically for these criteria of persons, is governed by the UN-CPRD (Convention on the Rights of Persons with Disabilities) system, which was established in 2006. Particularly two especially important articles which follows under it are:-

Article 21: governments must ensure that disabled people can enjoy their right to freedom of expression and opinion, along with right to seek and receive information and share information and thoughts with others and by any means they choose.
Article 22: States Parties shall ensure that disabled persons have equitable access to political rights. (UN, "United Nations Convention on the Rights of Persons with Disabilities", 2006)
South Asian State Nepal under Study

In Nepal (one of South Asian state), this serves as an excellent case study for the region's access to electoral legislation. The Jan Andolan aided Nepal become a democratic country. It became a party to the Convention on the Rights of Persons with Disabilities in 2008 and ratified it in 2009. In 2017, Nepal passed the Act Concerning the Rights of Persons with Disabilities, which allowed persons with disabilities to run as candidates in elections and vote independently with assistance. This law was included in Nepal's 2015 constitution. This enabled people with disabilities to run in federal and provincial elections on a proportional basis. (USAID, "ACCESS OF PERSONS WITH DISABILITIES IN NEPAL'S ELECTORAL PROCESS" 2018). Aside from the actuality, observers found that infrastructure accessibility was not guaranteed. Approximately 95% of the polling stations lacked lighting, and there were no Braille scripts, audio aids, or tactile ballot forms. The situation appeared bleak for approximately 15% of voting booths that provided poll communication for hearing impaired voters and 10% of polling booths that assisted sign language interpreters.
In Pakistan, one of the South Asia states ratified the UN-CRPD in 2011. The state implemented the mandatory body called the Directorate General of Special Education and Social Welfare, which established the UNCRPD secretariat unit to carry out the UN Convention. Pakistan also claims to have been able to incorporate the basic needs of the PWD department within the national Millennium Development Goals. (Centre for Peace and Development Initiatives, "Electoral and Political Rights of Persons with Disabilities in Pakistan Situation Analysis & Way Forward", 2018)
Case study of South Asian state Pakistan
Pakistan under its constitution provides a detailed legislation for the PWD category:
Assistance to a disabled voter who cannot travel: A voter with a disability may authorize one of his family members who are a registered voter in that electoral area to get the declaration attested by a Gazetted or Commissioned officer. (Ibid, 2018)
If a voter is blind or otherwise impaired, the Presiding Officer can allow him to be escorted by a companion which is at minimum eighteen years old. So far as the voter's companion isn't a candidate or their agent. The Presiding Officer instructs them to stamp the paper ballot for the voter's choice and to keep the voting secret. (Ibid,2018)
Non-Muslim enrolled: The Commission shall take special efforts to register non- Muslims, disabled persons, and transgender citizens as voters. Convergence characteristics with National Database and Registration Authority to accelerate the issuing of National Identity Cards for non-Muslims, disabled persons, and transgender citizens. No activity conducted by Commission or National Database and Registration Authority in connection with an election shall be delayed, postponed, or otherwise affected. (Ibid, 2018)
Case study of South Asian state Bangladesh

In Bangladesh, one of the South Asian state entered (signed and ratified) CRPD in March 2007 and Bangladesh is currently on track to accomplish its human development targets while also experiencing rapid economic development. The Protection of Persons with Disabilities Act was passed in 2013 with the purpose of ensuring the rights and dignity of the PWD community. This being ratified into law brought new hope to the beleaguered community and assured their safety. Under the Disability Rights section, it also supports political and civil rights (right to register, vote, and participate in elections). It also prohibits any people, group, or authority from denying their section's political rights and from discriminating against them. The Act also gives financial and other aid to the disabled party in order for them to establish their organization, , as well as aid to the disabled party in establishing their organization and union and gaining access to decision-making and policy-making domains. When a party reports discrimination to the District Committee, proper redressal features are also offered. The third section of the law outlines the responsibilities of the Election Commission, and how the Presiding Officer is obliged to assist an elector who is impaired in this scenario, as well as allow an accomplice. (UN,"Bangladesh Persons with Disability Welfare Act 2001", 2001)
The constitution provides great detail however, 76 percent of those polled as PWDs are unable to vote in full. According to 44% of respondents, voting facilities are inaccessible. Physical inaccessibility was exacerbated by the lack of ramps at voting centers and polling places on the second or third level, as well as the absence of a separate queue for those with disabilities. An individual must also be restricted by the higher court and not be declared insane in order to be elected to Parliament. (Md. A. Islam, Shajadi. F. Juhara "Rights and Protection of Persons with Disabilities in Bangladesh: A Critical Review", 2021)
Case study of South Asian state India
India, which has remained a democratic country throughout its post-independence history, has placed a premium on democratic and parliamentary forms of government. India signed and ratified the UN Convention on the Rights of Persons with Disabilities in 2007 and enacted the Rights of Persons with Disabilities Act in 2016. Individuals with long- term disabilities who find it difficult to properly engage with society are defined as PWD. Article 324 of the Indian Constitution guarantees a free and fair election. Article 325 further specifies that a person cannot be barred from voting because of their religion, caste, gender, or any other factor. Article 326 delves deeper on the Universal Adult Franchise, the Election Commission, and the Supreme Court, while Rule 49N addresses the PWD part. In the event of blindness or a candidate's failure to press the desired button on the EVM, the presiding officer must assist or enable his/her 18-year-old accomplice to be present. Proper training for polling officials to cater to each group, as well as proper promotional drives, must be made accessible ahead of time. (EIC, 'Breaking the barriers: Making Elections Accessible'n.d.)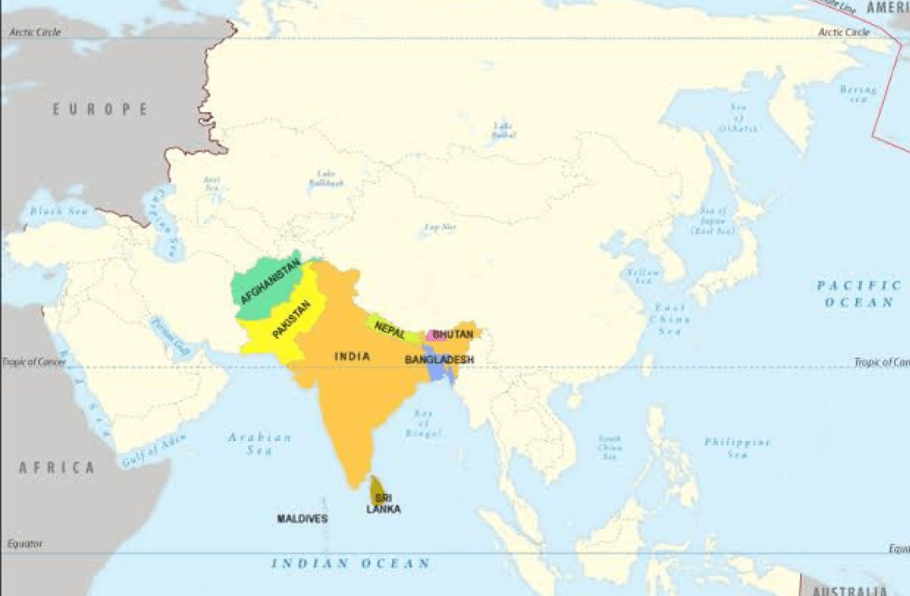 Case study of South Asian state India
Sri Lanka signed the UN-CRPD in 2007 and ratified it in 2006. It is worth noting that the ethnic violence in Sri Lanka, which lasted three decades, left a considerable number of combatants and civilians injured and permanently disabled. PWD in Sri Lanka is defined by the Act of 1996 as any person who lacks physical or mental skills and is unable to meet the necessities of life. This defining standard is also consistent with the World Health Organization. The South Asia state, Sri Lankan government has put in place various measures to protect the rights of people with disabilities. The country's Supreme Court has also worked diligently to safeguard human rights. Article 12 guarantees equality before the law to all people, and Article 12(1) prohibits discrimination on the basis of race, religion, language, caste, gender, political opinion, or place of birth. Article 12(2) goes on to outline particular arrangements created by the law to help disabled people advance. Furthermore, Article 83(4) offers transportation to persons who are unable to reach a polling place due to a disability. (CMEV "Policy Brief on Political Rights and Representation of Persons with Disabilities", 2018)
Looking ahead, a review of literature from several South Asian constitutions reveals that there is recognition of PWD political rights, but the action required to bring them to the forefront of decision-making is lacking in all save Bangladesh. When considering election to parliament, a person's mental soundness is sometimes called into question. The scope of the article can be expanded to include secondary data to investigate the impact of this legislation on the ground. Political intimidation of the PWD segment and human rights violations are typical occurrences in South Asia. To offer improved facilities for the category, it is necessary to promote positive development into the sector by providing technologies at the fingertips and sufficient training of know-how of such electoral methods. It is necessary to implement affirmative policies that will take into account not only the presence of the section in the public eye, but also in the decision-making procedures of these South Asian countries.
References
 UN, "United Nations Convention on the Rights of Persons with Disabilities", 2006. Retrieved on 2023/23/01,https://www.un.org/disabilities/documents/convention_accessible_pdf.pdf
 .USAID, "ACCESS OF PERSONS WITH DISABILITIES IN NEPAL'S ELECTORAL PROCESS" 2018, Retrieved on 2023/23/01, https://eaccess.s3.amazonaws.com/media/attachments/resources_mainresource/53 7/Disability%20Election%20Access%20Monitoring_English.pdf
 Centre for Peace and Development Initiatives, "Electoral and Political Rights of Person with Disabilities in Pakistan Situation Analysis & Way Forward", 2018, Retrieved on 2023/23/01, https://www.cpdi-pakistan.org/wp- content/uploads/2019/03/Electoral-and-Political-Rights-of-Persons-with- Disabilities-in-Pakistan-Situation-Analysis-Way-Forward.pdf
 Bangladesh Persons with Disability Welfare Act 2001(2001).https://www.un.org/development/desa/disabilities/wp- content/uploads/sites/15/2019/11/Bangladesh_Disability-Welfare-Act-2002.pdf
 Policy brief on political rights and representation of persons with disabilities. Retrieved January 4, 2023, from https://cmev.org/wp- content/uploads/2017/02/pwd-english.pdf
 Breaking the barriers: Making Elections Accessible. Retrieved January 31, 2023, from https://ceobihar.nic.in/pwd/Breaking%20Barriers_WEB.pdf
 CMEV "Policy Brief on Political Rights and Representation of Persons with Disabilities", 2018, Retrieved January 31, 2023, https://cmev.org/wp- content/uploads/2017/02/pwd-english.pdf