If you are a senior citizen or someone who just recently retired looking for a regular income, this article is a great read. Here you will find seven of the best investment schemes you can choose from.
1. Senior Citizen Savings Scheme
This is a government backed investment scheme that is highly preferred in the industry. Here anyone who is above 60 years of age, or from 55 years to 60 years but are retired can invest. However, in the latter case, they will have to invest within a month of receiving their retirement benefits.
For this scheme you are allowed to invest a minimum of INR 1,000 and a maximum deposit of 15 lakh INR. It usually has five year tenure but upon maturity you can extend it by three more years. The overall SCSS interest rate you will earn on this will be 7.4% annually. 
2. Pradhan Mantri Vaya Vandana Yojana
If you are looking for a steady and continual income as a retiree or senior citizen, the Pradhan Mantri Vaya Vandana Yojana investment scheme is perhaps the best choice for you. This scheme was launched in 2017 and any individual above 60 years of age can invest in this.
As of now, this investment scheme offers an interest rate of 7.4% per annum and the overall tenure for this scheme is 10 years. However, the interest rate gets revised at the beginning of every financial year as per the rates of Senior Citizen Savings Scheme. This scheme accepts a minimum investment of INR 1, 56, 658 and a maximum investment of INR 15 lakh.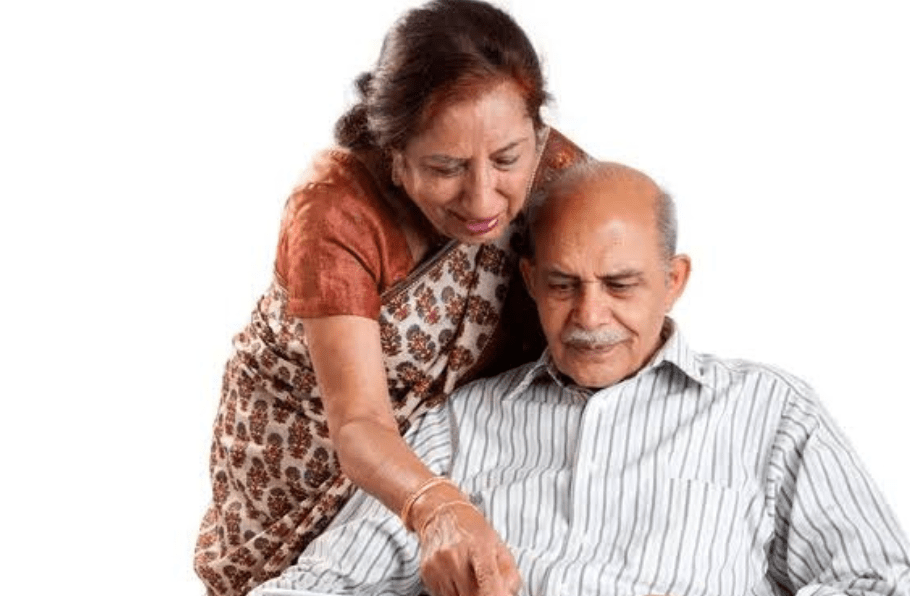 3. Bank Fixed Deposits
When compared to the other options in the industry, these are low-risk investments, making it a rather popular choice for senior citizens. The interest rates provided on this mainly depend on the Reserve Bank of India policy rate, the country's microeconomic conditions, and the pay-out tenure you choose, etc.
However, every senior citizen can expect at least 0.50% additional interest over the normal rates. However, the interest can be taxable with the income tax rate applied and the bank will deduct a 10% TDS if the fixed deposit exceed INR 50,000 in a single year.
4. Special term deposits
Senior citizens can find a number of different special term deposits with banks for at least five years or more. The two most popular options however include the ICICI Bank Golden Years FD and SBI WeCare FD.
5. RBI Floating Rate Savings Bonds
While the ICICI Golden Year FD offer an addition interest of 0.20% p.a., the SBI WeCare program offers 0.10% more. For both cases, the interest rate will be applicable for both new and renewed deposits. Although these policies offer a higher interest rate, they are often subject to specific conditions in terms of premature withdrawal.
Right off the bat, you must understand that this policy is taxable. Popularly known as the RBI 7.5% Bonds, this is quite a popular investment opportunity for seniors. They got the name floating rate is because its interest rates are reset every 6 months.
The interest rate is directly linked to the National Savings Certification and offer 0.35% more than the existing NSC interest rate. As of now, it offers a 7.15% p.a. interest rate which will reset on 1st January and then again on 1st July. While there is no cap on the maximum amount you can invest, you have to start with at least INR 1,000.
6. Post Office Monthly Income Scheme
This is a government-backed investment scheme which ensures monthly payments to investors and hence has low risk. Although anyone can apply for the scheme, senior citizens often do, looking for a regular income.
You have to invest at least INR 1,000 and the maximum investment can go up to INR 4.5 lakhs for a single account and INR 9 lakhs in the case of a joint account. As of now, this scheme offers an interest rate of 6.6% p.a. which gets credited monthly. Although the interest rate is revised quarterly, once invested it does not change for the investor.
7. Post Office Time Deposit Account
Offered by India Post, this is perhaps one of the most popular small savings schemes. You can choose any tenure from 1-5 years and open an account with as less as INR 1,000, without any maximum cap.
Much like the aforementioned scheme, this one is also open for non-senior citizens. Although the interest on this scheme is calculated quarterly, it is paid only annually. As of now, any investor opening an account for 1-3 years will get an interest of 5.5% p.a. and above that will earn 6.7% p.a.
These are some of the best investment schemes you should consider. However, before you invest any money, make sure you read the terms and conditions properly and understand the premature withdrawal facilities.
Also read: National Healthcare Skill Conclave 2023: Major Success for Students and Participants in Parul University