The Assam government's crackdown on child marriage

Assam has been making headlines in the fight against child marriage, with Chief Minister Dr. Himanta Biswa Sarma announcing that over 3,000 individuals have been arrested for this heinous crime. The crackdown on child marriage in Assam started two weeks ago, with the state government taking swift action against those who facilitate or participate in child marriage.
Number of registered cases and arrests made so far
According to the latest figures released by the state government, the total number of registered cases in Assam stands at 4,235, with over 6,700 accused of participating in child marriage. Out of this, a staggering 3,047 people have been arrested, with 2,954 being male and 93 female. The arrests include both the accused and the perpetrators of child marriage, with no regard for their religious affiliations.
The Assam Chief Minister has been vocal in his commitment to eradicating child marriage in the state, emphasizing the social and legal consequences for those who participate in this crime. In a recent tweet, he wrote, "Child marriage is a social scourge and we are committed to ensuring this evil practice is stopped. We are resolute in our commitment to end such social evil and eliminate the sinful acts of offenders."
Commitment to eradicating child marriage
The Assam government's crackdown on child marriage has been welcomed by child rights activists, who have long been advocating for tougher action against this crime. Many have praised the Chief Minister's commitment to the cause, noting that the arrests send a strong message to those who continue to participate in child marriage.
Furthermore, the state government's efforts have had a positive impact on society, with several families canceling pre-scheduled marriages between underage children after the crackdown. This shows that the government's efforts are not in vain and that the message is being received by the general public.
However, there is still much work to be done in the fight against child marriage, with several cases still pending and many more perpetrators yet to be caught. The Assam government has assured the public that they will continue their efforts to eradicate child marriage from the state, and that they will not rest until every child is protected from this crime.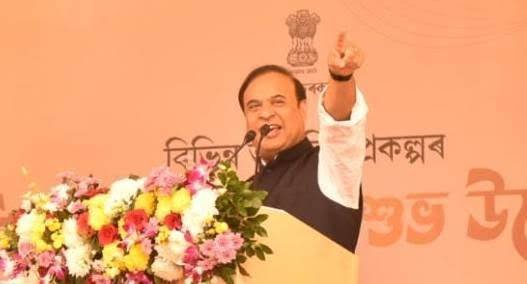 The fight against child marriage in India
Child marriage is a serious issue in India, with the country accounting for the largest number of child brides in the world. According to UNICEF, 27% of girls in India are married before the age of 18. Child marriage not only robs children of their childhood but also puts them at risk of several health issues and psychological trauma. Moreover, child marriage perpetuates poverty and reinforces gender inequality, with girls being denied education and equal opportunities.
It is heartening to see the Assam government taking such decisive action against child marriage, and one can only hope that this inspires other states to follow suit. The fight against child marriage is not just a legal battle but a societal one, and it requires the collective effort of every member of society to make a lasting impact.
In conclusion, the Assam government's crackdown on child marriage is a significant step in the right direction, and it sends a powerful message to society that this heinous crime will not be tolerated. The arrests of over 3,000 individuals accused of child marriage are a testament to the government's commitment to the cause, and one can only hope that this momentum is sustained in the years to come. The fight against child marriage is far from over, but with the right political will and social commitment, we can make a significant impact on the lives of millions of children in India.
WILDLIFE TRAFFICKING ADDRESSED IN JOURNALISM MEET HOSTED BY WILDLIFE CONSERVATION SOCIETY-INDIA IN NORTHEAST INDIA AND WEST BENGAL