Assam places in the 'Achievers Category' of the LEADS (Logistics Ease Across Different States) 2022 Report released by the Ministry of Commerce and Industry on Wednesday. Assam has joined 15 other states and UTs, including Andhra Pradesh and Gujarat in Achievers Category.
Assam Places In Achievers Category
It is mentioned that Assam has achieved highest rating in terms of quality of infrastructure and reliability of logistics services, including the operating and regulatory environment in the logistics ecosystem of the state.
LEADS 2022 is a national index which provides three performance categories such as Achievers (states and UTs achieving 90 per cent or more), Fast Movers (states and UTs scoring between 80 and 90 per cent), and Aspirers (states and UTs with percentage scoring below 80 per cent).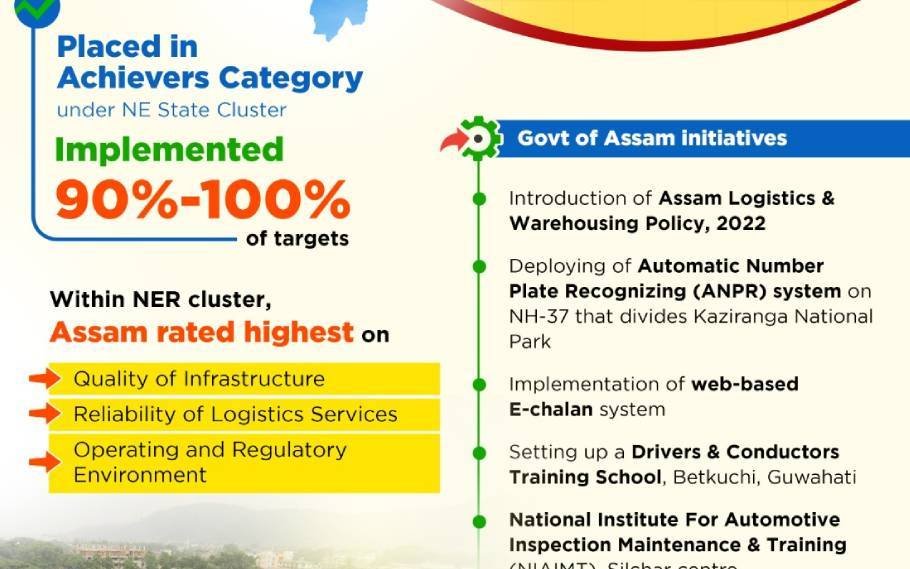 It is reported that the LEADS survey assesses viewpoints of various users and stakeholders across the logistics value chain including Shippers, Terminal Infrastructure Service Providers, Logistics Service Providers, Transporters and Government agencies to understand the enablers and impediments to the logistics ecosystem in India.
Also Read:Assam To Have 24 Medical Colleges Soon: Himanta Biswa Sarma