Rolls Royce Spectre is the first EV car to be introduced by the company. The British luxury brand says the Spectre marks the beginning of an all-electric vehicle in the Rolls-Royce Motor Cars.
The marque revealed, the all-new vehicle has gone through the most exhaustive testing programme and has also prepared the most demanding buyers in the world. The spectre is likely to be completed by the year 2023.
Rolls Royce Spectre; Price, Launch date and more
Calling it an Ultra Luxury Electric Super Coupe, Rolls Royce promises the car to be as good as an EV can get. The car will serve as a successor to the Phantom Coupe.
In terms of looks, the BMW is clearly visible at the front-end with its split headlamp design that was taken as an inspiration from the I7 as well as the latest 7 series.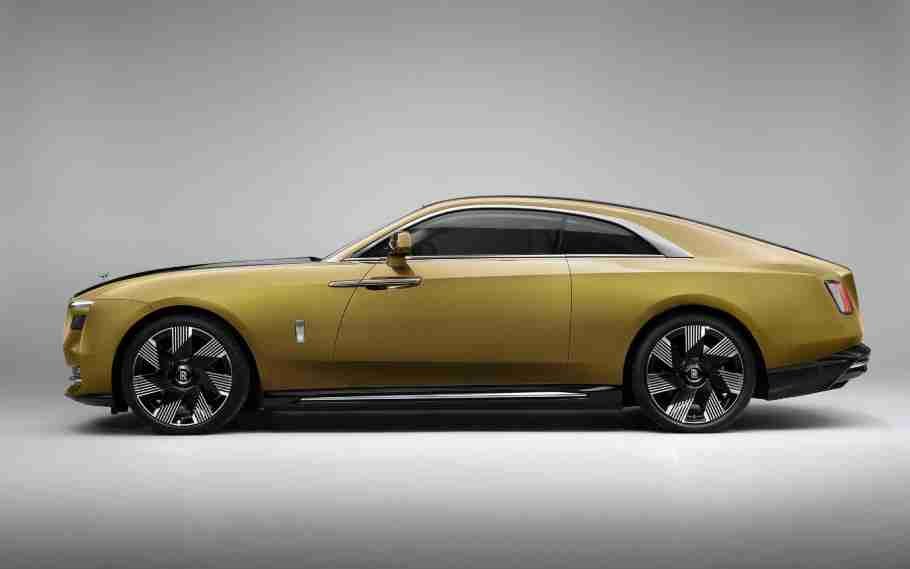 The car also features a dual tone design. However, the 23-inch alloy wheel is said to be the largest ever offered on a Rolls Royce car. The vehicle is said to have an electric range of 520 km as per the WLTP test cycle. The electric motor is expected to produce around 577 horsepower and a massive 900 Nm of peak torque. The vehicle will sprint from 0 to 100 km/hr in just 4.5 seconds.
The bookings are now open, and the deliveries will be expected to commence from next year.
Also Read: Apple iPad Pro 2022, with M2 SoC and 5G connectivity