Following an increase in incidents of sexual abuse against women and children, authorities in Pak Punjab province have declared an "emergency," according to local media.
On Sunday, Punjab Home Minister Atta Tarar said the government had been compelled to "declare an emergency to deal with rape allegations."
The fast rise in reports of sexual assault against women and children in the province, according to the minister, is a major concern for society and government officials.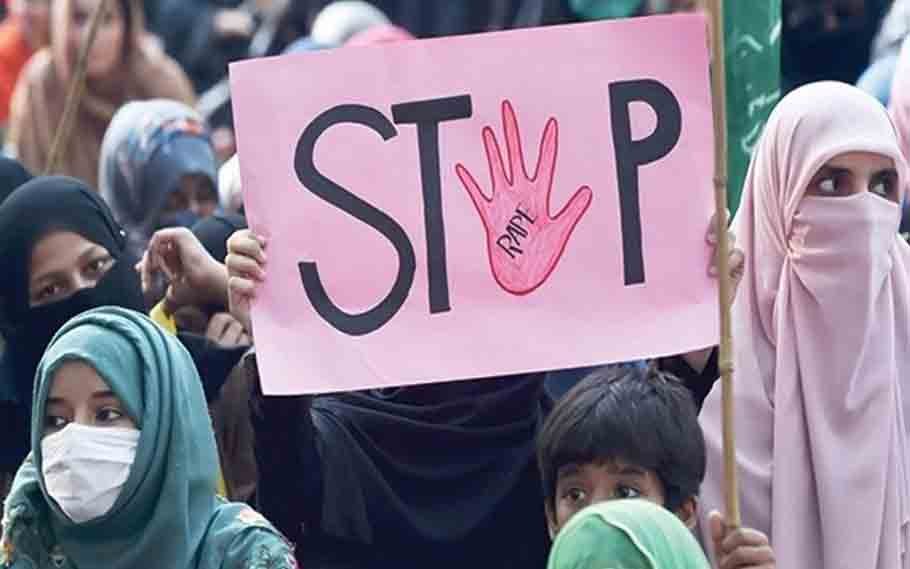 4 to 5 rape cases daily reported in Pak Punjab
"Four to five cases of rape are reported daily in Pak Punjab," the provincial minister said in a press conference at the Pakistan Muslim League-Nawaz (PML-N) headquarters, according to the Dawn newspaper. 
In addition, he said, "The government is considering special measures to deal with cases of sexual harassment, abuse, and coercion."
In the presence of Law Minister Malik Muhammad Ahmed Khan, the minister emphasized that the Cabinet Committee on Rape and Law and Order will review all instances and that civil society, women's rights organizations, instructors, and attorneys will be consulted to prevent such incidents.
Tarar also asked parents to teach their children about the importance of safety and the value of not leaving children alone in their homes.
According to Tarar, the accused in a number of cases have been detained, the government has initiated an anti-rape campaign, and kids will be educated about sexual harassment in schools.
The Pak Punjab home minister also stated that the Pak Punjab Forensic Science Agency's involvement will be enhanced in order to expedite DNA sampling and that a meeting with lab officials would be held later Monday.
In answer to a question, the minister expressed sorrow that drug use had become fashionable in prestigious schools and universities, contributing to the rise in crime rates.
Also Read: 17-Year-old Minor Gangraped inside Car; Hyderabad