Oil-free pickle can be considered as one of the recipes to try at home. The achaar is enough to add taste in any meal. Everyone loves achaar, however, we prefer oil-free pickle to maintain our diet properly.
Here's a recipe of an achaar that is completely oil-free. This garlic pickle is full of flavours and spice. The achaar contains no oil and salt, however, it smells and tastes delicious.
Oil-free Pickle Recipe
This recipe is made with the traditional technique of mixing all the whole ingredients together and letting it seep in acidic liquid for days to ferment. The combination of garlic, ginger, kalonji and whole red chillies is truly amazing.  
Procedure of Oil-free Pickle:
Take 200 gms garlic and peel them and let dry them completely.
Peel and cut ginger into small round slices.
Roast some kalonji for 2 minutes.
Put some whole red chillies in a bowl.
Add garlic, ginger and dried raw mango.
Add a good amount of sugarcane, and kalonji.
Mix everything well.
Store the mixture in a jar for 10 days. Stir it once every day.
Consume it as an accompaniment after 10 days.
You can sprinkle some salt over it while serving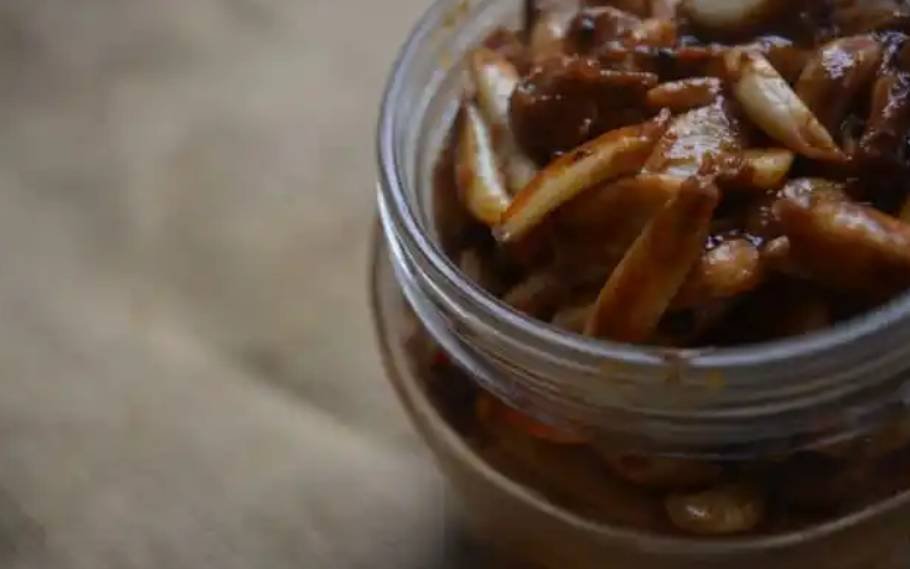 Also Read:Custard Apple Rabdi; Check Out The Recipe Here