Jaggery Jamun is one of the most-liked sweet dishes across the country. Durga Puja is coming very soon. Just 3 days left! Durga Puja is considered as one of the celebrated festivals in the country.
Jaggery Jamun are often made during festivals like Diwali, Eid, Holi and Navratri. Try to know the perfect Indian sweet for the festive season and you'll not be able to resist it.
Jaggery Jamun Recipe
Ingredients of Jaggery Jamun:
500 gram Khoya
175 gram Maida
1/2 tsp Cooking Soda
5 gram Cardamom Powder
2 1/2 kg Jaggery
1 1/2 litre Water
Procedure:
Make a dough with Khoya, Maida, Cardamom Powder, Cooking Soda and Water.
Make small dumplings out of it.
Heat oil in a kadai, once oil is hot start adding dumplings in to it.
Fry slowly till it gets golden brown.
By the time make jaggery sugar syrup.
After the dumplings turn golden brown, remove them from the oil and put them in syrup.
Check the consistency and garnish with pistachios, serve hot.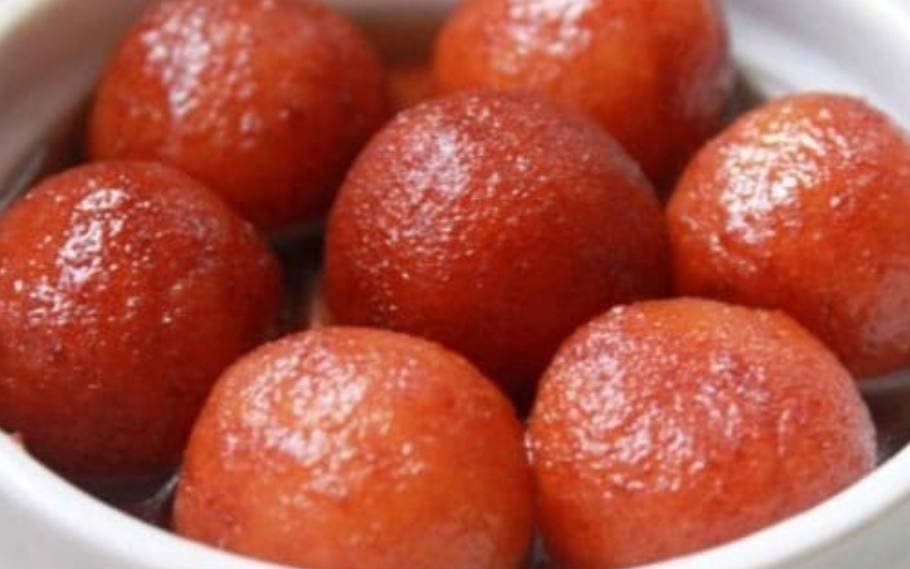 Key ingredients:
Khoya
Maida
Cooking Soda
Cardamom Powder
Jaggery
Water
Also Read:Mutton Biryani Recipe You Should Definitely Try; Check It Out