CNG Bus Services In Guwahati: 100 buses were procured under the Guwahati Smart City Project to reduce pollution. Notably, these buses will be powered by Compressed Natural Gas instead of diesel engines.
CNG Bus Services In Guwahati
It is mentioned the state had ordered 200 eclectic buses in recent times to curb pollution in the city and the neighbouring regions.
As per reports, several of these buses have been delivered to the Assam State Transport Corporation for running. This organisation might start operating them from the new year's day.
Earlier, Parimal Suklabaidya had told, "Our initial goal is to build CNG gas stations, and by the following year, Assam will be able to use CNG vehicles. It may take some time for private players who own gas stations to express interest in introducing CNG stations. But given that the work is in progress, we have hope."
Moreover, Ranjan Das, the ASTC chairman had said, "We have placed an order for 100 electric buses with 31 seats worth Rs 142 crore, and bidding has been issued for the purchase of an additional 100 buses. These buses will be provided by Olectra Greentech Limited. 13 electric buses have already started running in the city under the corporation's management."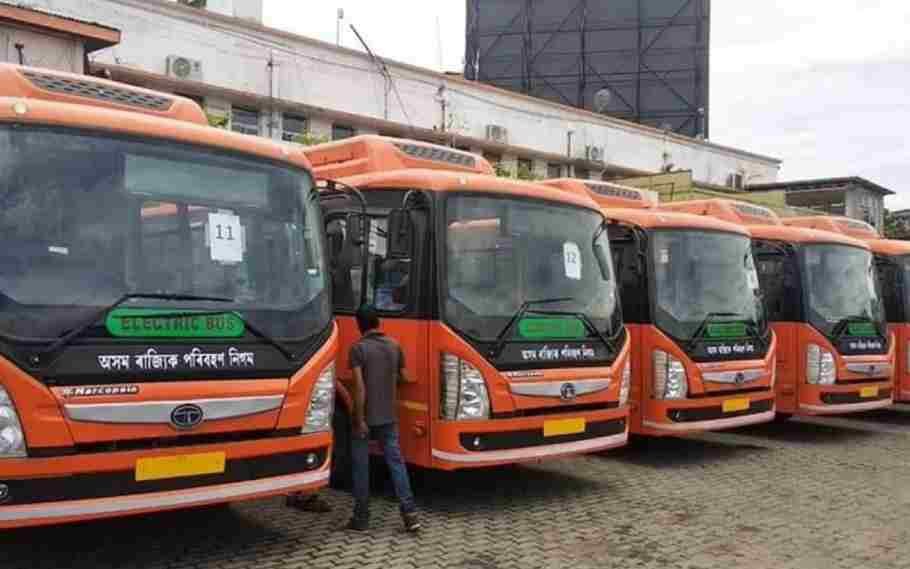 Also Read:AROUND 2000 KG BURMESE SUPARI SEIZED IN ASSAM'S CACHAR DISTRICT