Cabbage and green peas sabzi is considered as an extremely nutritional dish. The subtle flavours of both the foods complement each other in the sabzi of cabbage combined with peas. Cabbage is also called as patta gobhi or bandh gobhi in Hindi. The green peas are called as matar.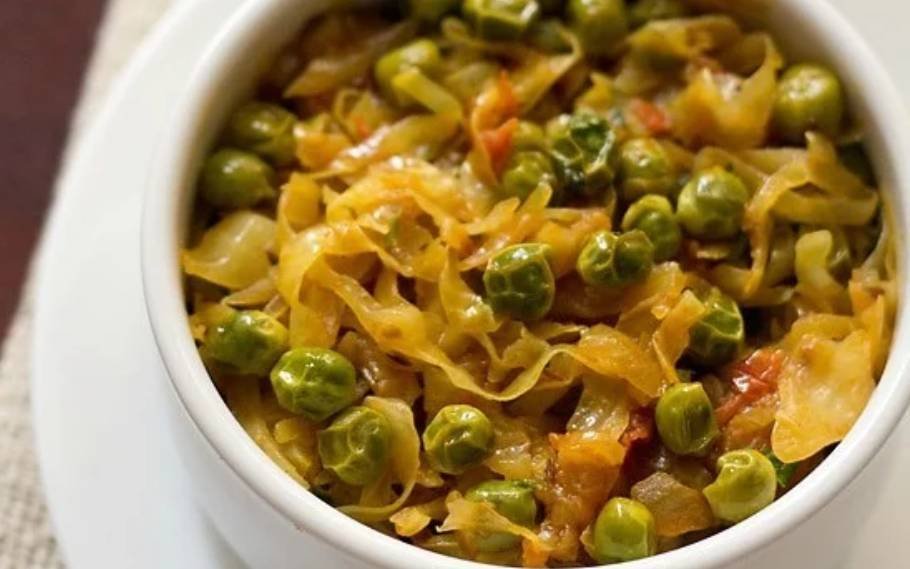 Cabbage And Green Peas Sabzi Recipe
Notably, Manjula Jain, a popular vegetarian food vlogger has shared the recipe of this sabzi on her YouTube channel, Manjula's Kitchen.
For patta gobhi matar sabzi, all you have to do is slice the cabbage into fine shreds and cook it till it wilts along with peas. Spice up the sabzi with common Indian spices like asafoetida, mustard seeds, cumin seeds, salt and chillies.
Round it up with a garnish of coriander leaves and dash of lemon juice. You can make this easy sabzi in less than 30 minutes.
Pair this cabbage and peas sabzi with any Indian bread or use it as a stuffing for your sandwich; it will taste great either way.
Also Read:BANANA OAT BREAD FOR BREAKFAST; CHECK OUT THE RECIPE