Sudarshan Pattnaik has mesmerised us once again. In the midst of Diwali celebrations, Sudarsan Pattnaik, a renowned sand artist from Odisha, has mesmerised us with creating a magnificent sand art of Goddess Kali with 4,045 earthen lamps at Puri beach in Odisha.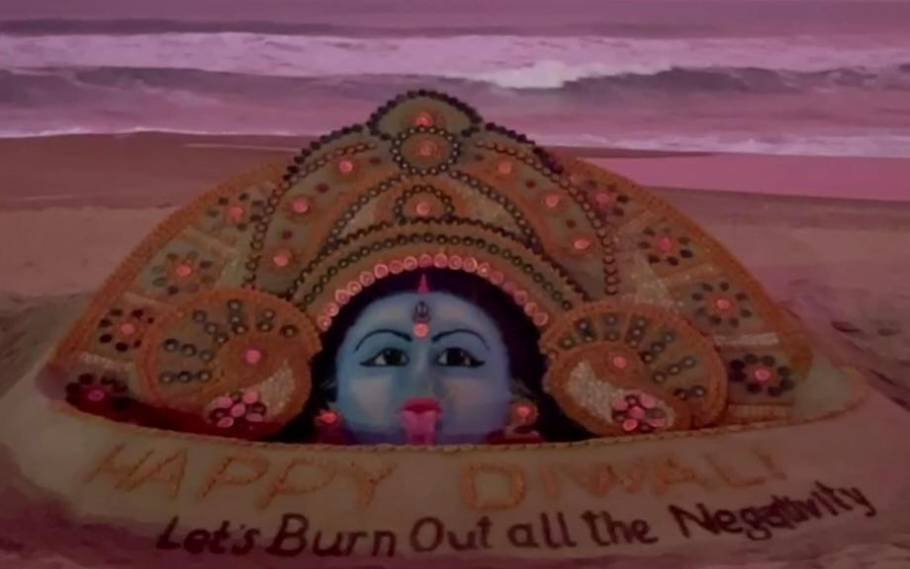 Sudarsan Pattnaik Creates Sand Art
Sudarsan Pattnaik has posted the photograph of the sand art on the beach on microblogging site Twitter with the sea water in the background on Monday.
He wrote, "My Sand art of Goddess Maa Kali with installation of 4045 Diyas at Puri beach in Odisha." Pattnaik is a sand artist who has created several sand sculptures on various occasions.
The post has accumulated more than thousand likes and hundreds of retweets. Several users have praised the artist in the post's comment area and posted Diwali wishes.
Also Read:STREET CHILDREN WELCOME GODDESS AT THIS DURGA PUJA PANDAL; READ TO KNOW MORE