An official from Mizoram announced the state would initiate an inter-state transport service with Tripura's Jampui Hills, which are largely populated by several Zo or Mizo-related tribes, in a bid to improve relations with the neighboring state and foster brotherhood with the Mizos there.
State transport department head R. Lalrammawia said the projected bus service would run between Mizoram's capital Aizawl and Behliangchhip town in the Kanchandpur sub-division of North Tripura district.
Chief Minister Zoramthanga said the bus service from Aizawl would begin at 6:30 a.m. on May 9. Meanwhile, Mizoram state transport buses would leave Aizawl at 6 a.m. on Mondays and Thursdays, according to Lalrammawia.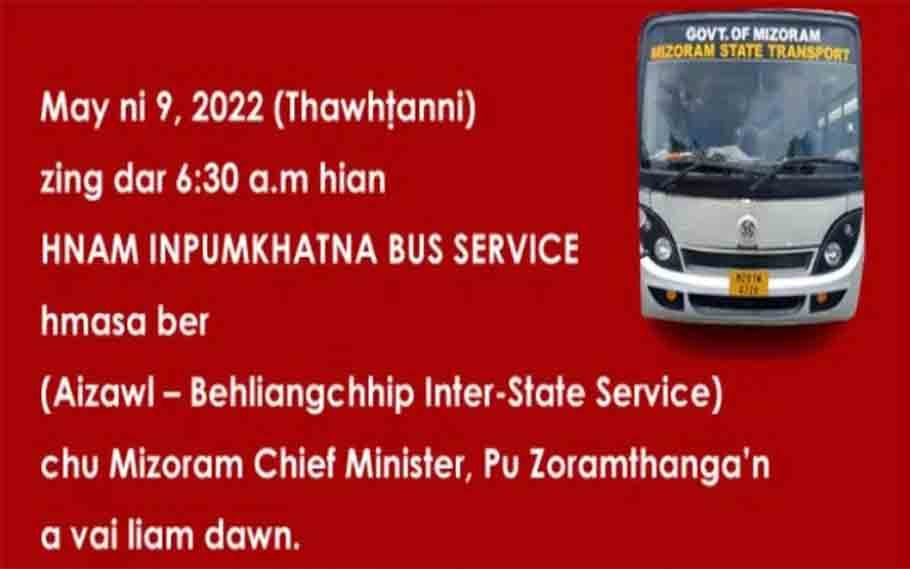 On Tuesdays and Fridays, it would return from Behliangchhip in the Jampui Hills, he said.
However, the ticket between Aizawl and Behliangchhip is Rs 476.
The transport director stated that efforts are being made to establish a transportation service between Aizawl and Churachandpur, Manipur, which is home to a high number of Zo-related tribes.
He stated that the administration of Mizoram is working to sign a reciprocal agreement with Manipur. T.J. Lalnuntluanga, the state transport minister, told the state assembly in March that preparations are being made to launch a bus service between Aizawl and Tahan, Myanmar.
The state government, however, has yet to acquire formal sanction from the Union Ministry of External Affairs, he said. Only Assam and Mizoram conduct inter-state transport services now.
Mizoram People applauded the inter-state transport  decision
Meanwhile, the Mizo people in Tripura have greeted the Mizoram government's action with enthusiasm.
The proposed inter-state transport bus service between Mizoram and Tripura, according to Tripura-based Mizo Convention general secretary Dr. Zairemthiama Pachuau, would not only strengthen cultural ties and brotherhood among the Mizo communities of the two states but also establish good relations between the two neighboring states.
The Mizo villages applaud the decision. Pachuau informed this reporter over the phone that the inter-state bus service will enhance fraternity among Mizo populations and improve relations between the two neighboring states.
He added that the proposed inter-state transport service would help with trade and people-to-people communication between the two states.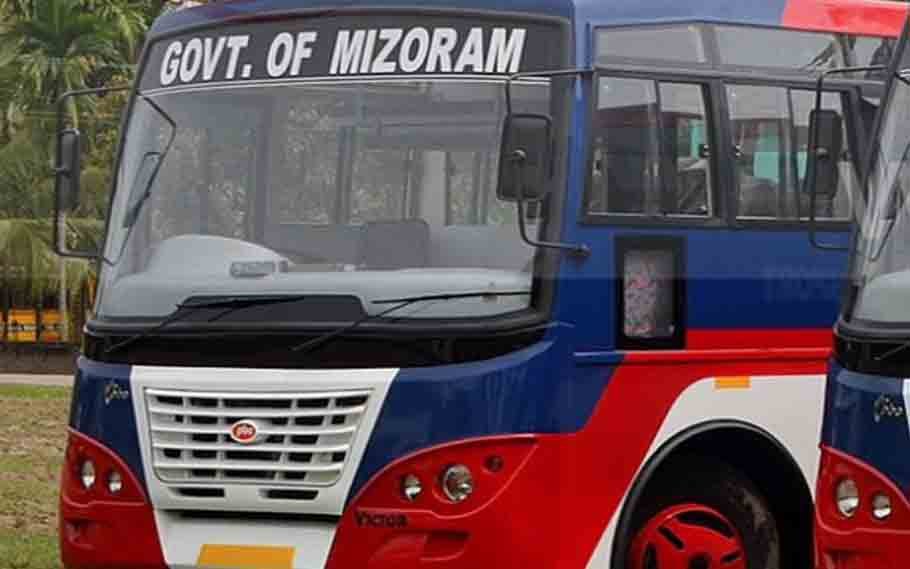 Also Read: PRESIDENT RAM NATH KOVIND ARRIVES IN MIZORAM