Car Squad India opened in Guwahati; State-of-the-art facilities for upkeep of your car. Gen-Y heart-throb Zubeen Garg cuts the ribbon.

Guwahati, August 14, 2022: Are you worried about the safety of your car? Do you want a long lasting "Brand New" look for your car? If yes, then there is good news for you. A facility for taking care of your car is now available in Guwahati. Two young entrepreneurs Tanmoy Das and Priyanca Dutta have, in a joint effort, set up the company in Guwahati, which was formally inaugurated on August 14 by Zubeen Garg, popular singer, musician and heart-throb of Gen-Y.
Zubeen Garg invited to cut the ribbon to inaugurate the opening of new HQ of Car Squad India


Formally inaugurating Car Squad India, Zubeen Garg said, "All of us want to keep our cars beautiful and in the best condition. This is one such place where they will take care of your car with the latest state-of-the-art technology. I am confident; every car-owner will take advantage of our service."

Speaking on the occasion, young entrepreneur Tanmoy said, "As the number of customers has increased in the post-Covid situation, we felt the need for a bigger space for the car care, and planned this 7,500sq.feet car detailing studio, which is the biggest in the entire Northeast. It has, among other facilities, a showroom, a paint booth and a body shop complete with a paint mixing station. While we already have our facilities at Jorhat, Imphal and Dibrugarh, we are happy to finally launch in Guwahati."

Priyanca, the other young brain behind this concept, said-"The company is an outcome of our dream of bringing about revolutionary changes in the car detailing industry. Our journey began humbly in 2016, and car owners have soon started loving our concept and services. Car-owners have particularly appreciated our ceramic paint protection and UV radiation protection services. We are pioneers in this area in the Northeast."

Ceramic coating is a concept which has caught the imagination of car owners particularly since 2019. This is because ceramic coating increases protection of the car manifold. While Tanmoy Das started this denting and painting service in a small plot of land by setting up a small studio and workshop,he soon extended at home services to customers in Jorhat. Though the covid situation and lock-down seriously affected the activities of Car Squad India, it speedily picked up in the post covid period, and also introduced for the first time in Northeast, Graphene Coating and Paint Protection Film.

Car Squad India Director – Specialist in Detailing; Guwahati based young entrepreneur Tanmoy Das has been in the automobile sector for more than 12 years now, and has extensive knowledge and expertise in this field. He has in fact revolutionized car care in the northeastern region by introducing car wash at home at very affordable rates.
Jorhat based Priyanca Dutta on the other hand has spent in eight years in the automobile industry, and brought in striking changes to the car care sector. It is her perseverance and personal touch which has made Car Squad India different from others.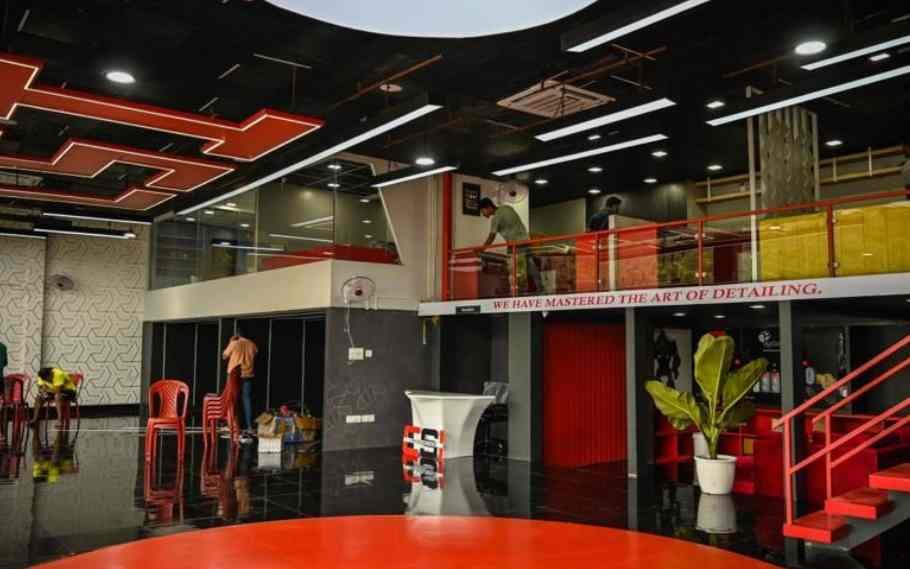 Also Read : Car Squad India Launches New Franchise in Jorhat