Abacus Brewing Co. & Kitchen presents one of its kind culinary experience 'Chef's Table' with Nazia Sultana (MasterChef India 2023 Participant), to celebrate its First Anniversary.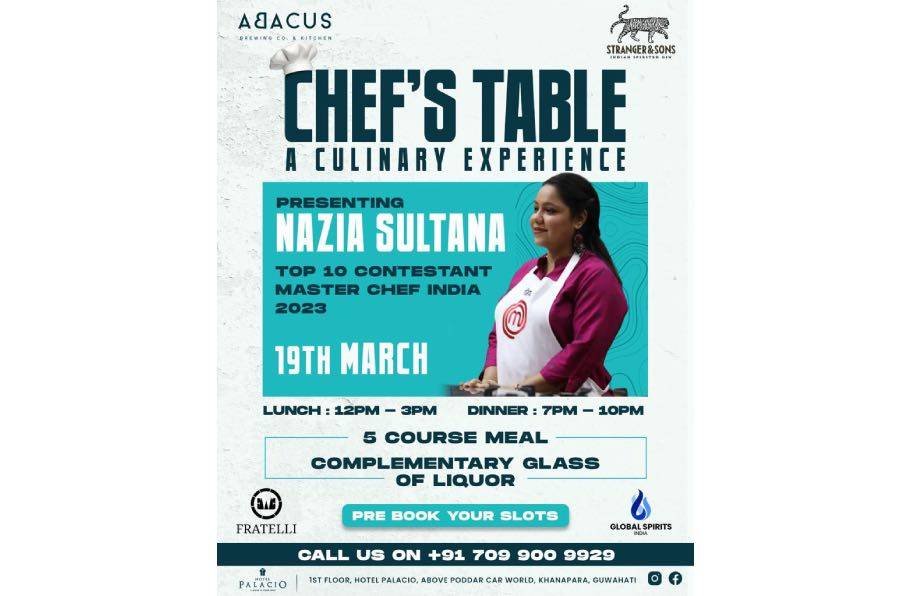 Join us for this unforgettable gastronomic journey as Nazia takes center stage with her exquisite curated menu. From bold flavors to innovative techniques, Nazia's passion for cooking shines through in every dish she creates.
Experience culinary excellence with Chef's Table offers at Abacus Brewing Co. & Kitchen
1. A 5-course meal that will leave your taste buds tantalized and your senses heightened.
2. Enjoy a complementary beverage served during Lunch and Dinner.
3. Preferred seating can be secured during pre-booking of the slot.
The event timings are Lunch from 12 PM – 3 PM and Dinner from 7 PM – 10 PM. Don't miss out on the opportunity to experience Nazia Sultana's culinary artistry and join us for this unforgettable gastronomic experience.
This limited seating event is priced at 3499/- per person, and guests are encouraged to book their slots in advance to secure their seats.