Woman arrested for eating at a restaurant without wearing a hijab by the Iranian Security Forces.
Woman arrested for eating at a restaurant without hijab
The family of Donya Rad said in a report, that their daughter was arrested after a photo of hers was taken wherein she was eating at a restaurant without her hijab. The photo was published on several online platforms on Wednesday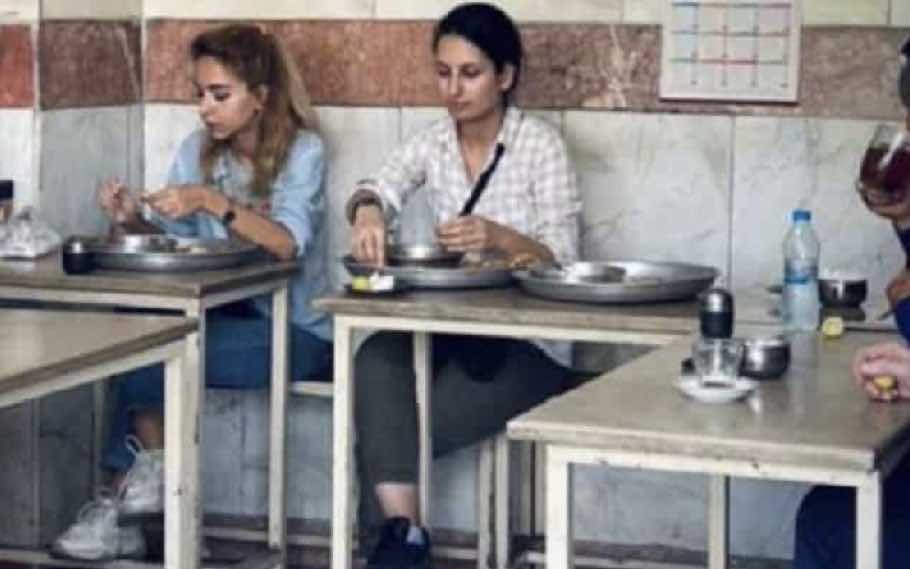 The woman along with her friend were eating at a cafe in Iran which is otherwise patronized by men. Family of Donya Rad further states, she was called down to the police station to explain her actions.
After Donya reached the station, her family gets a short call wherein she mentions about her arrest and that she was being transferred.
Amid the rising protest in Iran, the security forces have reportedly detained several people including poets, writers and other influential figures of the country.
Iran is very strict when it comes to dress code, and women especially have been a victim of wearing an "improper hijab". Recently, a young girl lost her life while she was in custody of morality police of Iran.