Durga Puja Pandal enhances charm to this much-awaited celebration. Durga Puja is considered as the one of the most celebrated festivals across India. It is a five-day celebration that begins on Shashti and ends on Vijayadashami. These five days are celebrated as Shashti, Saptami, Ashtami, Navami, and Dashami.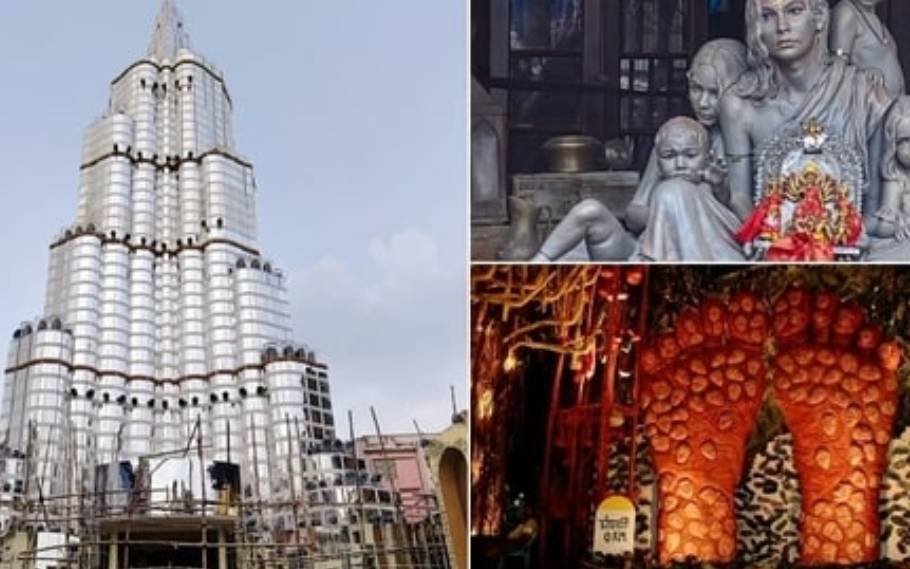 Durga Puja Pandal Themes
The celebration begins in huge pandals with idols of Goddess are set up and devotees come in large numbers to offer prayers to the goddess. This is a major festival in West Bengal but is celebrated across the country.
In Kolkata, a replica St Peter's Basilica in the Vatican made an appearance at a puja pandal. Saurav Ganguly, BCCI president and former skipper inaugurated a replica of Lord's Pavilion in Kolkata.
In Agartala, Tripura, a replica of the world's tallest building, Burj Khalifa made an appearance at a Durga Puja pandal. Meanwhile, artists in traditional attire perform during a programme on the eve of the Durga Puja Festival at Tezpur, Assam.
Notably, the Kabiraj Bagan Sarbojanin Puja committee in North Kolkata has recreated the replica of Nazrul Mancha, where noted singer KK performed for the last time earlier this year in May.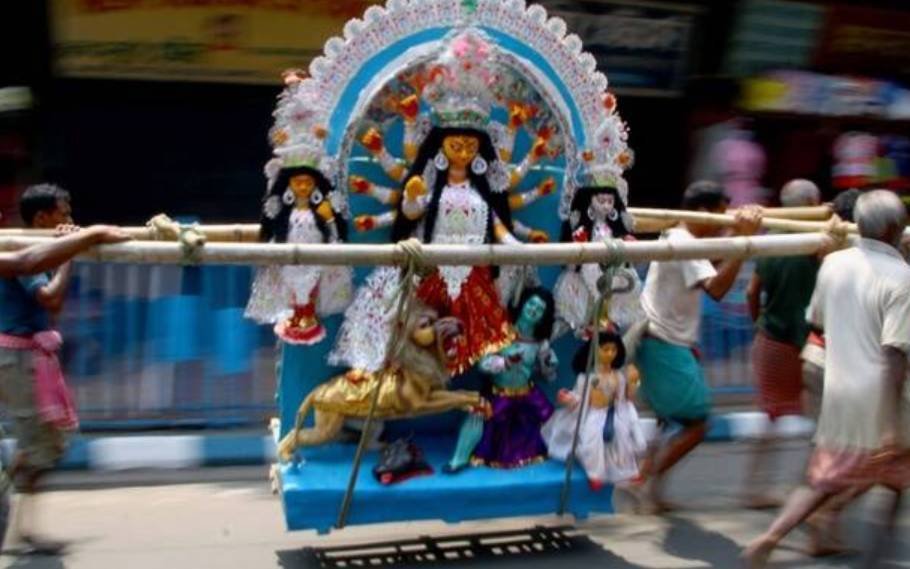 Also Read:Street Children Welcome Goddess At This Durga Puja Pandal; Read To Know More