WhatsApp Account On Two Phones: You can use same WhatsApp account on two phones. WhatsApp is currently working on multiple device support feature for Android. The latest beta update confirmed that the multi-device feature is in the last stage of development. But in case you can't wait for the feature to be available officially, you will need to download a third-party application from Google Play Store called Whatscan Pro. 
WhatsApp Account On Two Phones
1) If you use two phones and want to use one WhatsApp account on both the devices first download the Whatscan Pro app on your secondary phone. Ensure to connect the phone to a stable Wi-Fi connection.
2) Open the app click on Start Now option. You might have been wait for the next page to open because of Ads.
3) The app will then take you to a page with several options. Click on Whatscan option right.
4) On clicking the option it will take you to a page that looks exactly like WhatsApp Web page with a QR code.
5) Now that your primary phone and head over to the WhatsApp Web option on the Settings menu.
6) Open it and place it over the secondary Android phone to scan the QR code.
7) After scanning your WhatsApp account will open on the second phone as well and you will be able to use it.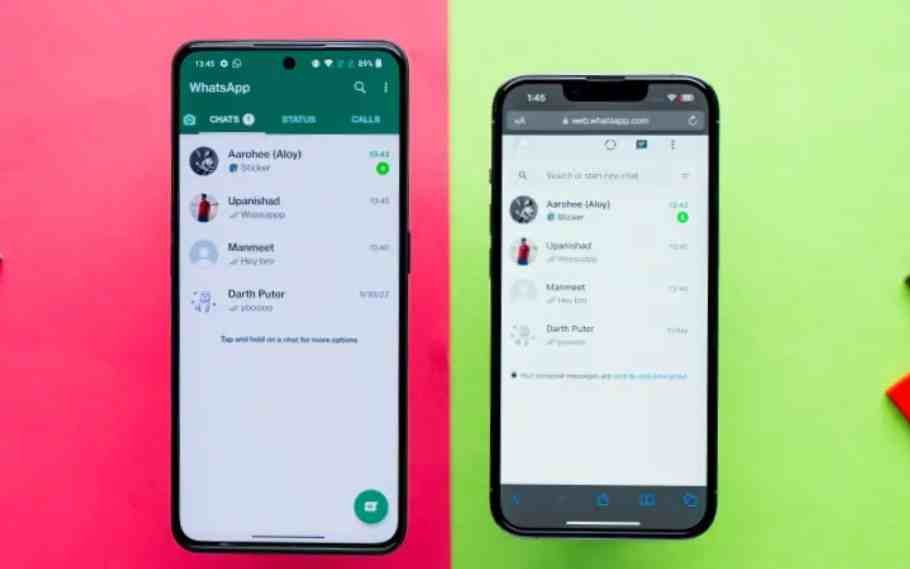 Also Read:WHATSAPP TO STOP WORKING ON THESE DEVICES FROM OCTOBER