Priyanka Chopra, the multitalented actor and global icon, recently left her fans in splits during a lie detector test while promoting her hit Prime Video show, Citadel. In a video shared by Prime Video, Priyanka answered a series of intriguing and hilarious questions, giving her fans a glimpse into her candid and witty personality.
On the Way or Delayed? Priyanka's Candid Admission
When confronted with the question of whether she had ever farted in public, Priyanka fearlessly admitted, "Yes, I have farted in public. But they are silent and deadly." Her humorous response had fans laughing and appreciating her honesty.
The questions kept coming, and Priyanka continued to provide entertaining answers. She confessed to telling someone she was on the way when she hadn't even started, stating, "Yes, every time. I'm always on the way. Don't ever believe me when I say that." Her admission shed light on a relatable habit many people can identify with.
To Snore or Not to Snore: Priyanka Chopra Denies Husband's Claims
The lie detector test also delved into personal habits, asking if Priyanka snored in her sleep. The actress playfully denied it, claiming, "My husband (Nick Jonas) tells me I do, but I deny it. I don't snore." Such candid revelations made Priyanka's fans appreciate her down-to-earth and lighthearted nature.
A Hateful Experience: Priyanka Opens Up About Disliking a Movie
The conversation then shifted to her film experiences, and Priyanka Chopra openly shared a less pleasant memory. When asked if she had acted in a movie she hated, she responded, "I can't tell you what movie it was, but I can tell you the experience was pretty hateful. I used to just wait around for hours. My lines made no sense, and I was constantly a damsel, which I am kind of not. So, it was tough." Her frankness resonated with fans who appreciated her authenticity.
In other news, the highly successful series Citadel, starring Priyanka Chopra and Richard Madden, has been renewed for a second season. Prime Video recently announced the exciting news, revealing that Joe Russo will direct every episode, and showrunner David Weil will return for the new season. The global hit series has captivated audiences worldwide, and its renewal has generated immense anticipation among fans.
Furthermore, an Indian version of Citadel is also in the works, with Samantha Ruth Prabhu and Varun Dhawan set to headline the cast. The project will be helmed by the creators of The Family Man, Raj and DK. Priyanka Chopra shared that the storylines of both versions are interconnected, expressing her excitement about the Indian installment and praising the talents of Raj and DK.
As Priyanka Chopra continues to conquer new frontiers in the entertainment industry, her infectious charm, candid nature, and remarkable talent continue to captivate fans worldwide. Her recent appearance in the lie detector test not only provided moments of laughter but also highlighted her willingness to be authentic and relatable, endearing her even further to her adoring fan base.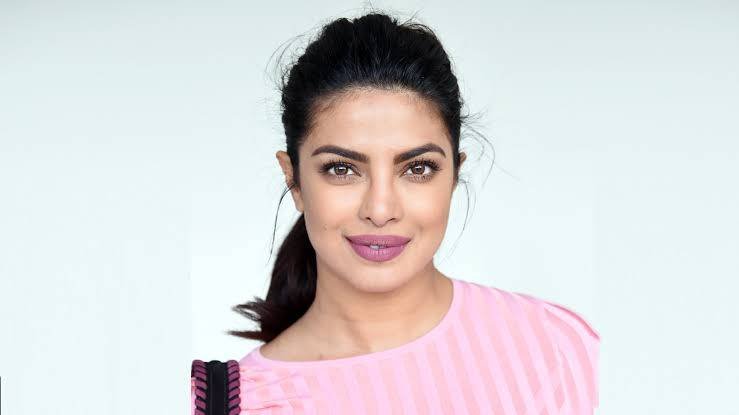 Priyanka Chopra reveals she quit a hindi film because director wanted to 'see her underwear'
Recenltly, she has come forward with yet another disturbing account from her time in the industry. In an interview with The Zoe Report, Priyanka Chopra revealed a shocking incident where she decided to quit a Hindi film after the director insisted on seeing her in underwear for a specific scene. Describing the experience as "dehumanizing," she took a stand against the objectification and promptly left the production after just two days of filming.
While Priyanka chose not to disclose the director's name or the film in question, she did mention that the incident occurred around 2002 or 2003, during her early years as an actress. Recounting the situation, she shared details of the scene where she was playing an undercover character seducing someone. However, when she expressed her preference for layering up, the filmmaker demanded to see her underwear, questioning the audience's interest in the movie if that element was absent.
The distressing comment was made in the presence of Priyanka's stylist, adding to the dehumanizing nature of the moment. She expressed her feelings of being reduced to an object and not being valued for her art or contributions. Following her father's advice, Priyanka Chopra made the courageous decision to leave the project and even reimbursed the production house for their expenses incurred during her short tenure. She admitted she couldn't bear to face the director after such a demeaning encounter.
PROUD MOMENT FOR ASSAM! 7 CANDIDATES ACHIEVED RANKS IN UPSC 2022 CSE EXAM; ONE BAGGED 5TH RANK