A passenger at the Phuket airport was stopped by the airport officials for carrying gulab jamun. Instead of throwing away the sweets, he offered it to the officials present at the airport.
Passenger stopped at Phuket Airport
The man, identified as Himanshu Devgn was stopped at the Phuket airport. Usually people at the airport are stopped because certain items cannot be carried in their luggage. This is especially true in case of food items.
Himanshu who was stopped by the officials, recorded the entire scene and uploaded the video on the internet. The viral video reached over 1 million views.
In the viral video, Himanshu was seen opening the can of Gulab Jamun and offering at the security check. The caption of the video reads, "When they restricted us to carry gulab jamuns at the security check, we decided to share our happiness with them."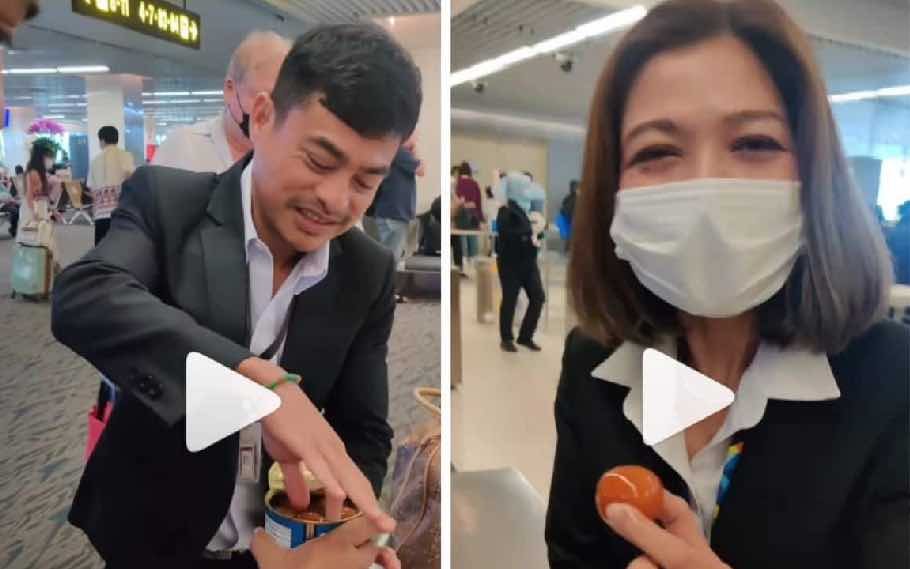 Netizens were seen commenting on the gesture and appreciating the thought of distributing amongst all instead of throwing the item away.
Also Read: 1000 KG DURGA IDOL INSTALLED IN PUJA PANDAL IN NORTH KOLKATA