A 11-feet tall and 1000 kg Durga Idol has been placed at the Beniatola Sarjonin Durga Puja Community in North Kolkata.
1000 kg Durga Idol in Sovabazar, North Kolkata
The Puja Community of Sovabazar, turned 78 this year and they claimed that the Asthadhatu idol weighed around 1,000 kg. The idol is supposedly the heaviest idol made so far. Reports further reveal, more than 25 artisans and craftsmen were involved working day and night to build the pandal and the idol at a cost of Rs. 35 lakhs.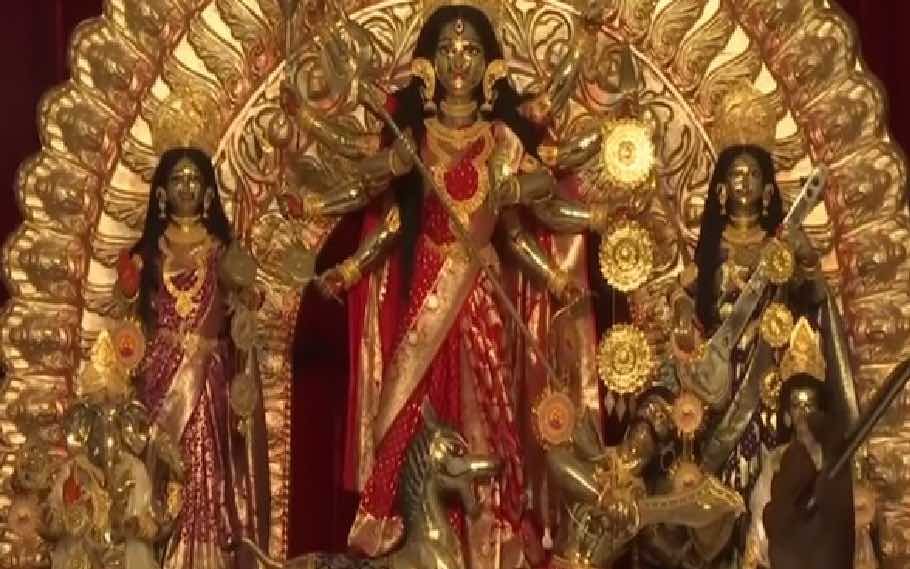 The entire project is in the hands of idol-crafter Mintu Pal. He says, Durga Puja is one of the most celebrated festivals around the country and Kolkata's main festival. Every year, the theme for celebration changes and new innovative ideas are put in place.
Not only in India, but people working overseas visit their motherland to witness the grand festivities. After a gap of almost two years of not celebrating Durga Puja due to Covid, this year's puja hope to bring love, happiness amongst all.
Also Read: RUSSIAN RAPPER TOOK HIS OWN LIFE TO AVOID BEING DRAFTED IN UKRAINE WAR