As India woke up to the 76th Independence Day, Parul University joined the country in commemorating 75 glorious years of Independence with a flag hoisting ceremony at its campus with Major General Yash Mor as the Chief Guest.
Parul University invites Maj. Gen. Yash Mor for flag hoisting ceremony
Maj. Gen. Yash Mor is a third-generation army officer, UN Peacekeeper, and recipient of the Sena Medal and Chief Commendation Card, awarded for his gallantry during the counter-terrorist attacks in South Kashmir.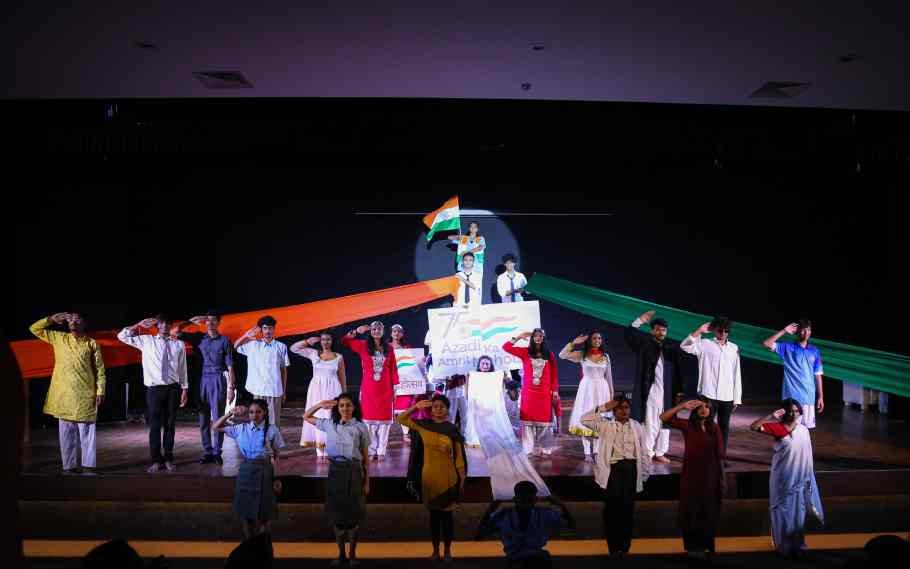 The flag hoisting event was followed by IIMUN's Leadership Series with the chief guest as the first speaker. Along with that, students expressed the struggles and journey of India till its independence through drama, dance, and other art forms. While the students and staff members celebrated the day on campus, they also went to unfurl the national flag at all the University buildings and joined in PM Narendra Modi's initiative of Har Ghar Tiranga.
Also Read: Parul University: Actor Vijay Deverakonda and Ananya Pandey interacts with students