The Pakistan Foreign Ministry summoned India's Charge d'Affaires and presented him with a demarche expressing Islamabad's emphatic rejection of the Delimitation Commission report.
The Indian government has tasked the Delimitation Commission with redrawing the borders of assembly and parliamentary constituencies in Jammu and Kashmir.
The three-member panel, led by Justice (retd) Ranjana Desai, signed the final order on redrawing the Union Territory's assembly constituencies on Thursday.
The Jammu and Kashmir Delimitation Commission, which was established in March 2020, released its final report on Thursday, allocating six additional assembly seats to the Jammu area and one to the Kashmir Valley. In the 90-member House, the Jammu division would have 43 seats and Kashmir will have 47.
Pakistan's Foreign Office called India's Charge d'Affaires to the ministry on Thursday, telling the Indian ambassador that the Delimitation Commission was aimed at "disenfranchising and disempowering" Jammu and Kashmir's Muslim majority people.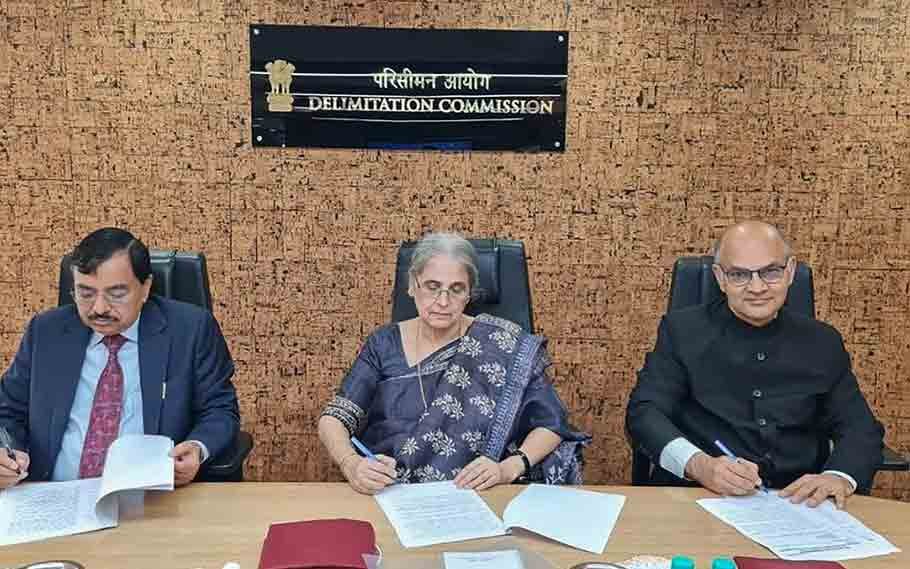 Pakistan unequivocally rejects the report
The Foreign Office said in a statement that Pakistan unequivocally rejects the report of the so-called 'Delimitation Commission' for Jammu and Kashmir.
According to the statement, India was informed that the entire exercise was ludicrous and had already been rejected by a cross-section of political parties in Jammu and Kashmir since India simply intended to provide 'legitimacy' to its illegal acts on August 5, 2019.
Pakistan was incensed by India's move to revoke Jammu and Kashmir's special status in 2019, and it lowered diplomatic ties and expelled the Indian High Commissioner in Islamabad.
India has made it clear to the world community that the repeal of Article 370 by India's Parliament in 2019 was a domestic concern.
Jammu & Kashmir, India has repeatedly told Pakistan, "was, is, and shall forever" remain an integral part of the country. It also urged Pakistan to recognize reality and refrain from spreading anti-India propaganda.
According to the Pakistan Foreign Office statement, it has stressed to India's Charge d'Affaires that the Indian government's ulterior motive was evident from the fact that under the guise of so-called delimitation, Muslim representation in the re-designated constituencies was reduced to their disadvantage.
The Indian envoy was reminded that the Jammu and Kashmir dispute had been on the UN Security Council's agenda for a long time.
"Any illegal, unilateral, and nefarious attempt by India to give the Hindu population disproportionately higher electoral representation at the expense of Muslims is a mockery of all democratic and moral norms, as well as India's obligations under UN Security Council Resolutions and international law," it added.
It was also emphasized that the Indian government should not make any illegal demographic changes in Jammu and Kashmir.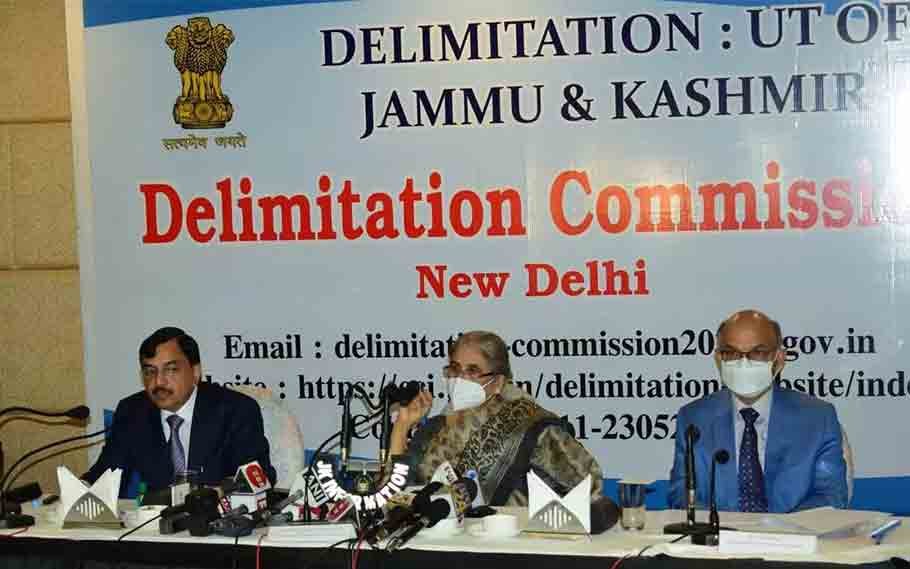 Also Read: UGC ISSUES ADVISORY REGULATION AGAINST PURSUING HIGHER STUDIES IN PAKISTAN