Morbi Bridge Tragedy: On November 1, the Supreme Court listed the petition seeking a judicial inquiry into the bridge collapse in Gujarat's Morbi for hearing on November 14.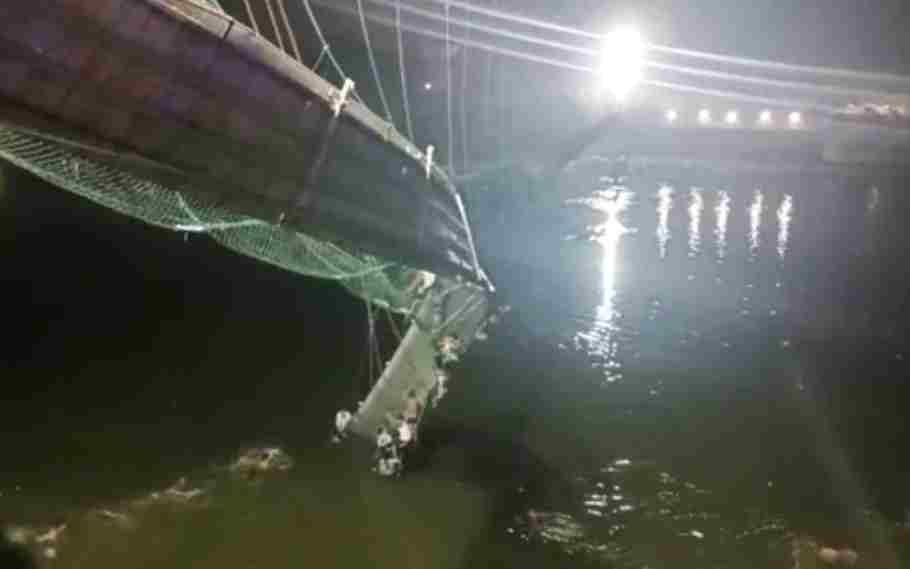 Morbi Bridge Tragedy
It is mentioned that rescue operations continued over the Machchhu river. In this regard, VVN Prasanna Kumar, NDRF Commandant, said, "It is suspected that some bodies may be there on the floor of the river, so we resumed the operation with the help of our deep divers".
Concurrently, Prime Minister Narendra Modi is on a three-day tour of election-bound Gujarat. On October 31, Narendra Modi chaired a high-level meeting at the Raj Bhavan in Gandhinagar to review the situation in Morbi.
It was decided to observe state mourning for the victims on November 2. Significantly, Morbi administration's misgovernance has been at the centre of debate since the bridge collapse that has left at least 134 people dead.
In the meanwhile, Tweeting a video of workers painting the walls of the hospital, the Aam Aadmi Party (AAP) wrote on microblogging site Twitter, "141 people are dead, hundreds of people are missing, no action has been taken against the real culprits, but BJP workers are more concerned over photoshoots and cover-ups."
Also Read:'MADE IN INDIA' MANIK TURBOFAN ENGINE FAILS TO LIGHT UP AFTER LAUNCH DURING CRUCIAL TEST