On Tuesday, massive landslides have occurred near Sonapur due to heavy rainfall in Meghalaya. The National Highway-6 has been stopped even as restoration work commenced.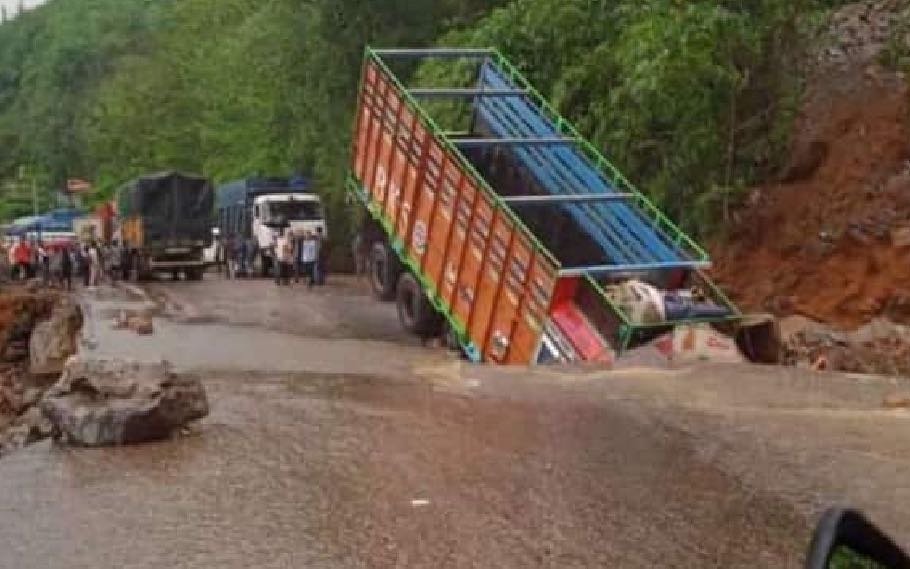 Massive Landslides in Meghalaya, Sikkim and Jammu and Kashmir amidst heavy rainfall
The DC of East Jaintia Hills, Abhilash Baranwal said, 'A massive landslide occurred this morning due to heavy rainfall near Sonapur Tunnel area in Jaintia Hills district. Vehicular movement stopped on NH-6 and later resumed in one lane. Restoration work underway."
Many areas of northeastern states have faced multiple landslides in the region, thus leading to road blockages. A massive landslide has occurred in 20th Mile area between Singtam and Rangpo in East Sikkim Blocked National Highway 20 and cutting off roads leading to Gangtok. This is the second time that the main highway linking to Sikkim with Siliguri has been blocked due to a landslide.
Many vehicles in the region were left stranded as multiple areas witnessed landslides. The government has strictly urged residents not to travel unless necessary.
Recently, on 31st August, the Indian Army launched a rescue operation to save the passengers travelling to north sikkim who got stuck when a massive landslide occurred.
Even in places like Jammu and Kashmir, several landslides had triggered the blockage of roads leading to the National Highway.
Also Read: Super Typhoon Hinnamnor causes widespread damage in South Korea, 2 dead and 8 missing