Mamata Banerjee In Meghalaya: All India Trinamool Congress Chairperson Mamata Banerjee on December 13 urged the electorate in Meghalaya to not fall prey to money and muscle power.
Mamata Banerjee In Meghalaya
Mamata Banerjee was responding to a query on the money factor during elections. Banerjee said, during a press conference in Shillong, she strongly condemned money power and believed in democratic power.
Banerjee was on a two-day visit to Meghalaya. She further added that money ruins and divides the people and hence should not be the focus. The party's leadership will not interfere with the leaders in Meghalaya and that they will have all the freedom to select candidates.
"Yes, the Meghalaya party's decision is yes, we will contest all 60 seats. We will not interfere in their decision; they will handle and decide it. The CM face will be announced once the elections are announced," Banerjee concluded.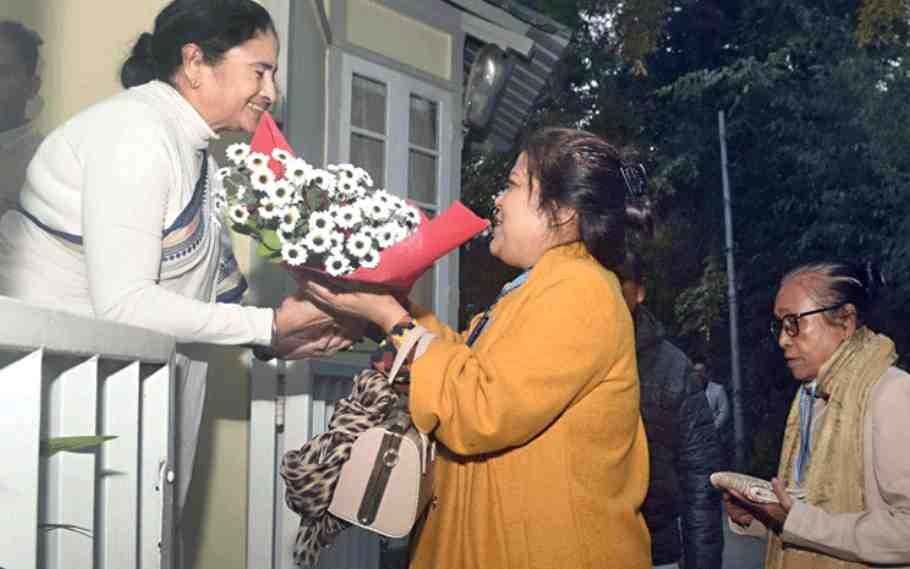 Also Read:ASSAMESE GAMOCHA FINALLY GETS A GEOGRAPHICAL INDICATION TAG