Jennifer Aniston is still an admirer of the fashion featured on the successful program "Friends," despite the fact that the show ended 18 years ago.
On her Instagram story, Aniston posted a photo with hairstylist Chris McMillan. The actress is wearing a black floral-and-lace dress similar to the one worn by Courteney Cox's character Monica in the season eight episode "The One Where Rachel is Late," which aired in 2002. Aniston shared a photo of Cox on the show wearing the dress.
"Does the dress look familiar? Still got it!" Aniston captioned her post.
Jennifer Aniston admits that the dress was one of her favorites
Aniston revealed in a 2019 interview with Bustle that the dress was one of her favorites to wear and that she took it off the set of "Friends" when the show finished in 2004.
"I still have a dress that I still wear to this day that I stole from Monica's closet," she said at the time. "I wore it two weeks ago. I love it."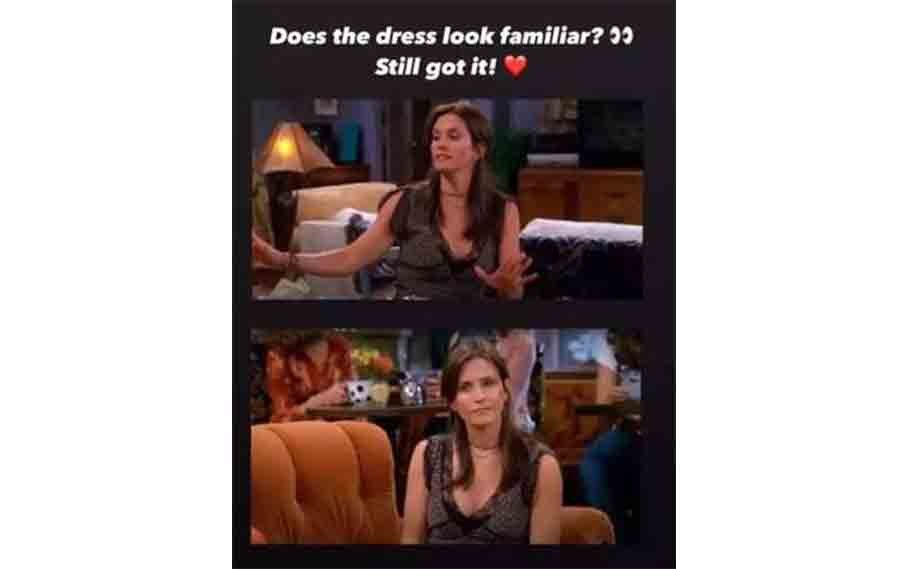 Also Read: Govinda, Rakesh Roshan wanted to date Rekha?