Glance at IIT Guwahati's Initiatives Boosting Holistic Education in Line with NEP 2020
As India gears up to celebrate the 3rd anniversary of the National Education Policy (NEP) 2020 on 29th July 2023, the IIT Guwahati stands out for its relentless efforts in providing holistic education and fostering academic and research excellence. Aligning with the directives of NEP 2020, the institute has undertaken a phase-wise implementation plan to nurture student innovations and create a workforce capable of addressing the nation's challenges.
Prof. Paramesar K. Iyer, Officiating Director of IIT Guwahati, highlighted the significance of NEP 2020 and its role in shaping progressive objectives for higher education institutions. The policy aims to create a knowledgeable, skilled, and conscious nation, capable of solving its problems sustainably. He emphasized that the institute is incorporating NEP 2020 in a methodical manner, ensuring the inclusion of best practices in the curriculum.
Since its introduction on 29th June 2020, NEP 2020 has driven significant systemic reforms in Higher Education Institutions (HEIs) across the country. IIT Guwahati, as a premier institute, has embraced key features of NEP 2020 through multiple inter, multi, and trans-disciplinary initiatives.
One of the noteworthy initiatives taken by IIT Guwahati is the establishment of Multidisciplinary Academic Centers and Schools, such as the Center for Disaster Management and Research, Center for Intelligent Cyber Physical Systems, Center for Indian Knowledge Systems, Center for Sustainable Polymers, Center for Drone Technology, and more. These centers offer a range of inter and multidisciplinary programs in alignment with NEP 2020's objectives, catering to diverse fields of knowledge.
The institute has also implemented academic enhancements to empower students with cutting-edge knowledge and skills. The flexible curriculum allows undergraduate students to undertake internships or project work in industries and research laboratories during one full semester. Similarly, internship provisions are available for postgraduate students. In addition, the curriculum introduces techno-entrepreneurship and small business development programs to foster an entrepreneurial mindset among students.
Enhancing Employability: Empowering Students for Real-World Challenges
IIT Guwahati's focus on enhancing employability is evident through the establishment of a dedicated unit offering online degree programs, including Bachelor's Degree Program and B. Sc. (Hons) in Data Science and Artificial Intelligence. Moreover, the institute is working on multiple postgraduate programs in areas like Computer Science, Robotics, Data Science, Machine Learning, and Artificial Intelligence to provide students with flexibility and engagement options.
In the realm of research and development (R&D), IIT Guwahati has identified key thrust areas, including Health Care, Translational Chemical Engineering Science, Agro-Food Processing, Advanced Functional Materials, and more. The institute is working towards building a strong and multi-disciplinary research workforce to tackle complex challenges and contribute to the 'Skill India' and 'Atmanirbhar Bharat' initiatives.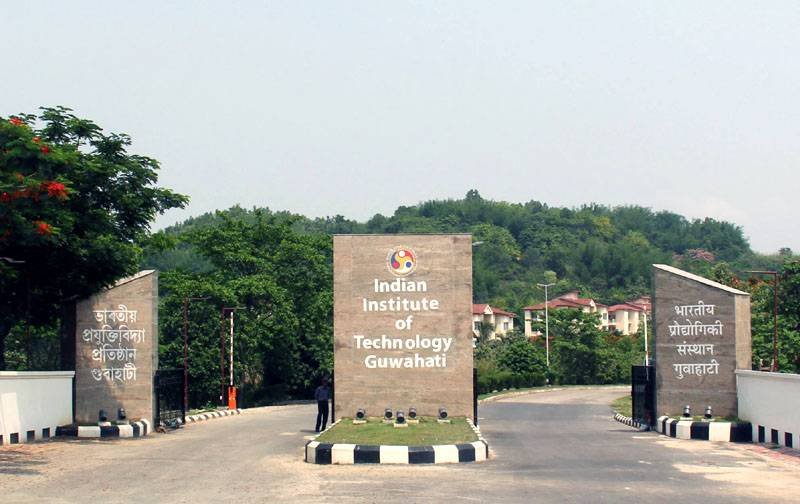 IIT Guwahati also places a strong emphasis on teacher education and is proposing a Four Years Integrated Teacher Education Programme (ITEP) to revitalize the teacher education sector. The program offers multiple exit options and aims to introduce interdisciplinary and multidisciplinary majors, further enriching the learning experience.
Additionally, the institute has established the Centre for Indian Knowledge Systems, offering various multi-disciplinary programs in Indian Knowledge fields, reflecting its commitment to holistic student development.
In terms of internationalization, IIT Guwahati is actively engaging with foreign institutions through academic collaborations and joint degree programs, fostering exposure and knowledge sharing among students. The institute is exploring the possibility of setting up an international campus in the future as well.
Various student-centric welfare clubs, such as the Artificial Intelligence Community of IIT, Robotics Club, and Consulting & Analytics Club, contribute to the holistic development of students.
IIT Guwahati has also achieved significant rankings globally and nationally. It ranks 6th in the world for SDG 7 (Affordable and Clean Energy) and ranks among the top 200 universities for SDG 9 (Industry, Innovation, and Infrastructure). The institute has also improved its overall ranking to 401-600 in 2023. Moreover, IIT Guwahati is the only academic institution in India ranked among the top 100 world universities under 50 years of age by Times Higher Education (THE).
In conclusion, IIT Guwahati's relentless efforts in implementing NEP 2020 and its diverse initiatives for holistic education exemplify its commitment to excellence and nation-building. The institute's progressive approach towards education and research continues to make a significant impact in India's higher education landscape.
IIT Guwahati partners with Indian Council of World Affairs to strengthen skills in international affairs and foreign policy