In a remarkable development that promises to transform the petroleum industry, the Indian Institute of Technology Guwahati (IITG) incubated startup, BetaTANK Robotics, has unveiled two groundbreaking robotic solutions designed to efficiently maintain and clean petroleum tanks, eliminating the need for human entry into these hazardous environments. These innovations are poised to revolutionize the oil and gas sector, enhancing safety, operational efficiency, and environmental responsibility.
Beta Tank Robotics, often referred to as BetaTANK, found its roots within the IITG-Technology Incubation Centre (IITG-TIC) in 2019 and received critical support from the Flagship Programme – 'Startup Nurturing, Enabling, and Handholding (SNEH)' of OIL India Limited, under the Start-up India Fund. The journey of BetaTANK Robotics serves as a testament to the power of innovation, unwavering passion, and a robust support network.
The application of robotics in the oil and natural gas industry, particularly in situations where human entry poses significant risks, has been a longstanding need. Major oil corporations have been grappling with potential liabilities and reputational hazards associated with human entry into petroleum tanks. The robotic solutions developed by BetaTANK address these challenges, offering a safer, more efficient, and environmentally conscious alternative.
BetaTANK has introduced two cutting-edge robotic solutions, each tailored to specific tasks within the petroleum industry:
Robot for Cleaning Crude Oil Tank Bottom Sludge: These robots are designed to sweep tank bottom sludge and pump it to a receptacle located outside the tank. What sets these robots apart are their three distinct USPs:

Compact and Low-Height Design: These robots are compact and low in height, allowing them to navigate under heating coils commonly found in many tanks.
Sludge Movement with Pump Discharge Pressure: BetaTANK's robots use pump discharge pressure to move thick sludge over long distances, making it more effective than conventional vacuum trucks.
Neatly Contained Umbilicals: The umbilicals, essential for operations within large tanks, are efficiently contained inside a 'tail hose' on castors, addressing the challenge of handling heavy umbilicals.

Robot for Water Washing and Stripping Retail Outlet Petrol Pump Tanks: These robots operate within the tanks, extending their arms to water-wash and strip the tanks, including removing washings. This process simplifies the gas freeing of these tanks, making it safer, quicker, and more efficient.
Prof. Senthilmurugan, Chairperson of the IITG-Technology Incubation Centre (IITG-TIC), expressed his pride in BetaTANK Robotics' journey, which began at the incubation center in 2019. He emphasized the role of passion, innovation, and the support ecosystem in their success. He further stated that the center actively facilitates investments by engaging in strategic partnerships with esteemed investors aligned with IITG-TIC.
Startups, including BetaTank, benefit from a comprehensive mentorship program that includes guidance from IITG faculty, insights from accomplished alumni, and industry expertise from professionals at OIL India Limited.
Captain D. Chandrasekhar, the founder of BetaTANK, shared his vision, stating that he first conceived the idea for these robots in 1995 while working as a ship's officer, personally overseeing tank operations. He believed that a robotic solution was the answer to working in such hazardous environments. However, it took nearly three decades for this dream to become a reality, thanks to the incubation and financial support provided by OIL India Limited in 2019.
Captain Chandrasekhar highlighted the technological superiority of these robots, emphasizing their unique features:
Compact and Low-Height Design: This design allows the robots to navigate under heating coils commonly found in many tanks.
Sludge Movement with Pump Discharge Pressure: The robots use pump discharge pressure to effectively move thick sludge over long distances.
Neatly Contained Umbilicals: Efficient containment of umbilicals inside a 'tail hose' on castors addresses the challenge of working in large tanks.
Prof. Uday Shanker Dixit, from the Department of Mechanical Engineering at IIT Guwahati and the mentor of BetaTANK, commended Captain Chandrasekhar for taking a significant initiative in developing robotic solutions for tank cleaning in the era of Industry 4.0. He stressed that these robots can handle dull, dirty, and dangerous jobs associated with tank cleaning while ensuring the safety of human operators who can monitor the process from the outside without exposure to hazardous chemicals.
Moreover, he mentioned that with slight modifications, the technology could be applied to cleaning chemical tanks, sewage treatment plants, and food processing tanks, among others. He also highlighted that BetaTANK's products are not only cost-effective but also offer several additional positive features, setting them apart from competitors.
Currently, BetaTANK's robots are undergoing rigorous safety inspections to meet the IECX/ATEX Zone 0 standards, the most stringent in the petroleum industry.
BetaTANK Robotics was recognized with the Best Startup Award at the India Energy Week Summit in Bengaluru in February 2023. Following this recognition, the company received numerous requests for various robotic applications from various players in the petroleum industry and has been actively working on these applications.
About IIT Guwahati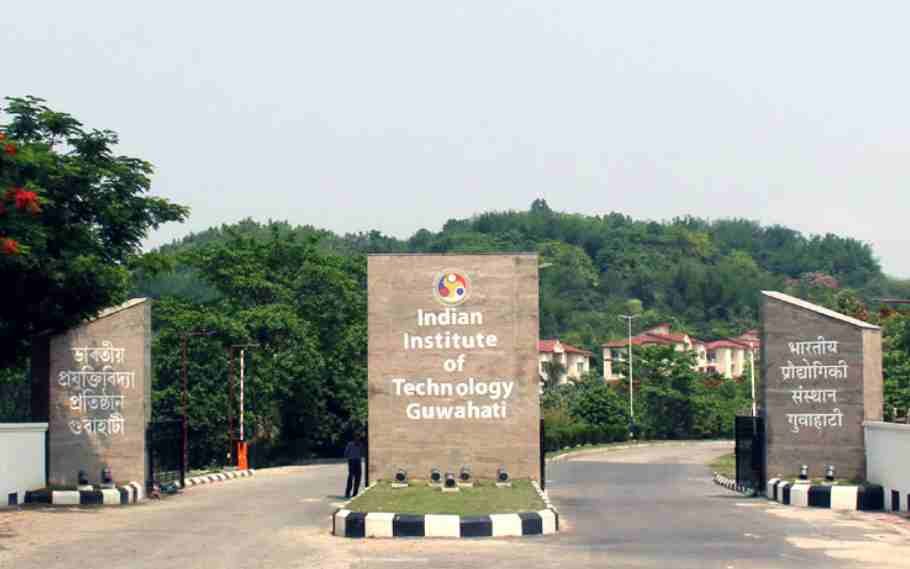 Indian Institute of Technology Guwahati, established in 1994, celebrated its 25th anniversary in 2019. The institute offers a wide range of programs covering engineering, science, healthcare, management, and humanities disciplines, providing BTech, BDes, BSc(Hons), MA, MDes, MTech, MSc, MS(R), MBA, and PhD programs. IIT Guwahati is known for its residential campus, housing over 8,600 students and 439 faculty members.
The institute has consistently maintained a top ranking among engineering institutions in India and is renowned for its research contributions. IIT Guwahati has achieved a global rank of 6 in the SDG 7 (Affordable and Clean Energy) category in the Times Higher Education (THE) Impact Rankings 2023. Additionally, it has been ranked 32 globally in the 'Research Citations per Faculty' category in the QS World University Rankings 2024. IIT Guwahati continues to excel in various international rankings.
Among its research initiatives, IIT Guwahati is actively engaged in critical science research in areas such as genomics, developmental biology, healthcare, bioinformatics, and flexible electronics, making significant contributions to these fields.
The innovations introduced by BetaTANK Robotics, incubated at IIT Guwahati, exemplify the institution's commitment to fostering groundbreaking technologies and contributing to societal and industrial advancement.
ALSO READ: PARUL SEVASHRAM HOSPITAL TAKES STRIDES TO PREVENT STROKES AND SAVE LIVES ON WORLD STROKE DAY