At the Netaji Subhas Chandra Bose Memorial Lecture in Delhi, National Security Advisor Ajit Doval made a statement, suggesting India may not have experienced partition if Subhas Chandra Bose had been alive. Doval commended the audacity displayed by Bose throughout his life, particularly in challenging Mahatma Gandhi's ideologies.
Doval stated, "I am not saying good or bad, but there are very few parallels in Indian history and world history of people who had the audacity to sail against the current and not an easy current."
Describing Bose's unwavering determination, Doval elaborated, "The idea that came to his mind was: I will fight the British, I will not beg for freedom. It is my right and I will have to get it. India would not have been partitioned if Subhas Bose had been there. Jinnah said I can accept only one leader and that is Subhas Bose."
"Netaji said I will not compromise for anything less than full independence and freedom. He said that he not only wants to free this country from political subjugation but there is a need to change the political, social and cultural mindset of the people and they should feel like free birds in the sky," he added.
It is widely believed that Netaji Subhas Chandra Bose mysteriously "disappeared" on August 18, 1945, with reports indicating his death in an air crash in Taiwan on the same day. However, his legacy and contributions continue to resonate with the spirit of freedom and the pursuit of an independent India.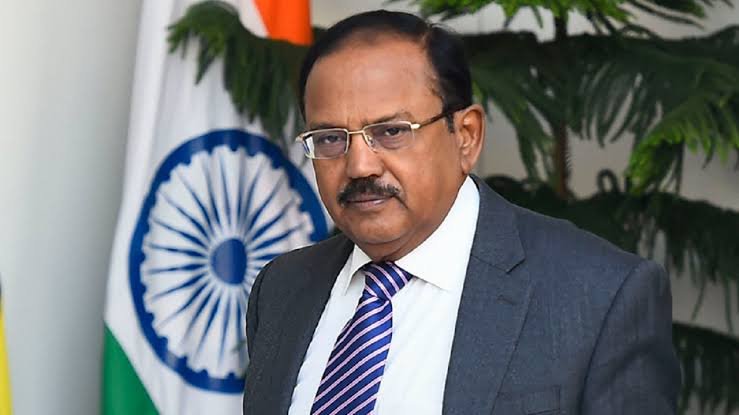 National Security Advisor Ajit Doval's remarks about Subhas Chandra Bose during the Netaji Subhas Chandra Bose Memorial Lecture have sparked discussions and debates. Doval emphasized Bose's audacity and his unwavering commitment to fighting for India's freedom without compromise. He suggested that if Bose had been alive during the time of partition, India might have had a different trajectory. However, the fate and legacy of Subhas Chandra Bose continue to intrigue and inspire people, as his mysterious disappearance and the ongoing quest for the truth surrounding his death remain subjects of historical interest.
Earlier comments and controversies based on Netaji Subhas Chandra Bose
Netaji Subhas Chandra Bose's daughter, Anita Bose Pfaff, has emphasized the importance of upholding her father's ideals to honor his legacy and sacrifices. According to Pfaff, the best way to pay tribute to Netaji is by preventing discrimination and harassment based on religion and promoting a secular and inclusive society in India. Netaji envisioned a free India where people of all religions could coexist peacefully, and Pfaff believes that by following his values in personal and political actions and by welcoming his remains back to India, people can truly honor him.
Concerns about the future of secularism in India were also shared by members of the Bose family in Kolkata, including Chandra Kumar Bose, Netaji's grandnephew, who had previously been associated with the Bharatiya Janata Party (BJP). These concerns reflect the need to safeguard the principles of secularism that were dear to Netaji and to ensure that they continue to shape the nation's ethos.
Speaking at a virtual program held at the Calcutta University Institute Hall on Netaji's 126th birth anniversary, Bose Pfaff highlighted the sacrifices her father made throughout his life. She urged everyone to celebrate his spirit of sacrifice by extending support to the underprivileged, uplifting the lives of those in the lower strata of society, and advocating for the empowerment of women. These actions, she believes, are a true testament to Netaji's values and principles.
As India commemorates Netaji Subhas Chandra Bose's birth anniversary, his daughter's call for upholding his ideals serves as a reminder of the importance of fostering a society that embraces diversity, equality, and respect for all individuals. By embracing the spirit of Netaji's vision and working towards a more inclusive and harmonious India, his legacy can continue to inspire generations to come.
PARUL UNIVERSITY'S SOCIAL RESPONSIVE CELL AND NATIONAL SERVICE SCHEME COLLABORATES FOR A SMOKE-FREE VADODARA ON WORLD NO TOBACCO DAY