A recent circular has been issued by the Gauhati University, dated 25th June 2022, in regard to the ongoing 6th semester examination (BA/B.Sc/B.Com/B.Voc) 2022.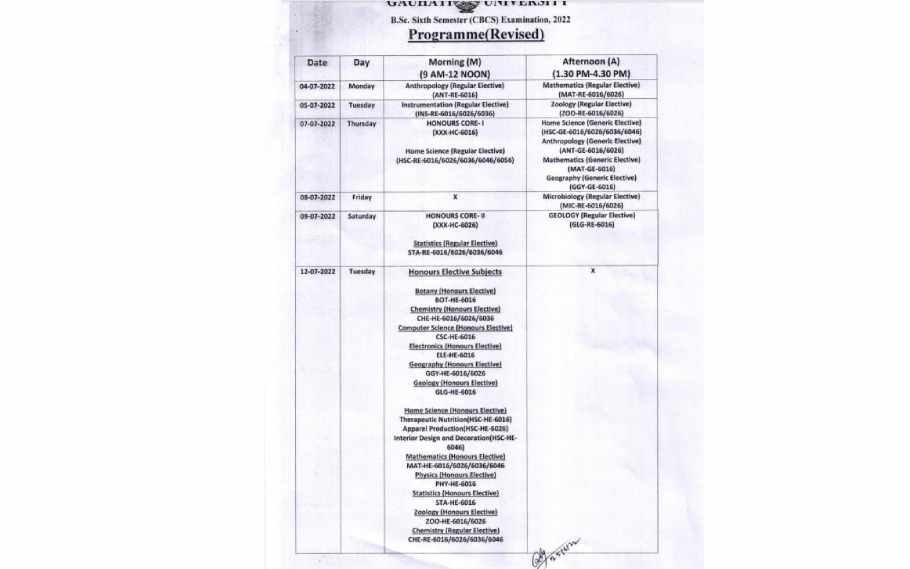 Gauhati University reschedules examination amid flood situation
The ongoing examination that were earlier scheduled to start from 29th June 2022 has now been postponed and been rescheduled to 4th July 2022. The change in the date has been made in regard to the recent flood situation of Assam.
Moreover, it has been stated that the Deputy Commissioner of different districts are being requested by the university to extend assistance through DDMAS.
The detailed programme schedule has been published on the 25h June 2022.
Also Read : AHSEC results are to be declared on June 27; Assam CM Sarma