Colosseum In Mithibai College: Mithibai College's biggest and most iconic management festival is here with its 20th edition. Colosseum, an inter-collegiate festival with two days of brilliant insights and fun, has an incredible turnout of approximately 40,000 students on-ground and digitally. The festival holds a special place in the hearts of thousands.
Colosseum In Mithibai College
Providing a platform for young minds to connect with professionals from various fields and learn the lessons of success and challenges of walking down the career path directly from inspirational sources, Colosseum' 22 began its journey by launching 'Coffee with Colosseum'.

Inspired by the riveting conversations held over a warm cup of coffee, 'Coffee with Colosseum' takes it up a notch by initiating insightful and profound discussions to stir young minds by showing them a
fresh perspective.

Notably, 'Coffee With Colosseum' was launched on November 10, 2022 with the support and blessings of the SVKM Management, the Principal, Prof. Krutika Desai, the Vice Principals- Dr. Anjali Patkar, Prof. Meenakshi Vaidya, Ms. Nilima Raval and the faculty of Mithibai College.
Several noteworthy personalities including Reshi Magada, a web3 enthusiast and influencer, Kushal Lodha, a World Rank 3 holder in the Association of Chartered Certified Accountants and has completed all CFA level at the age of 23, Darshan Shah, a first gen-entrepreneur and tech enthusiast who was also featured in Forbes 30 under 30 Asia List, Aamir Mulani, Founder and CEO at PlayboxTV, who was also featured on Shark Tank India were also present.
The first episode of 'Coffee with Colosseum' ensured that the audience was familiar with A to Z of the financial and entrepreneurial world. The moderator for the event was Brahmi Kapasi, a fin-fluencer and content creator.
Further in the episode, the panellists engaged in anenlightening Q&A session which was followed by a final segment of fun and engaging activity round where the guests enthusiastically participated as the crowd cheered.
The second episode of Coffee with Colosseum was dignified by the presence of Ms. Debattama Saha, an Indian actress, singer and content creator, Dr. Manan Vora, an orthopedic surgeon, sports medicine specialist and Mr. Harsh Kedia, an entrepreneur and author who was also featured on the Forbes 30 under 30 Asia.
The theme 'Zero To One', conveyed the various struggles and hardships faced by the panellists on their journey towards success and how they strike back from being defeated by adversities to being an even better version of themselves.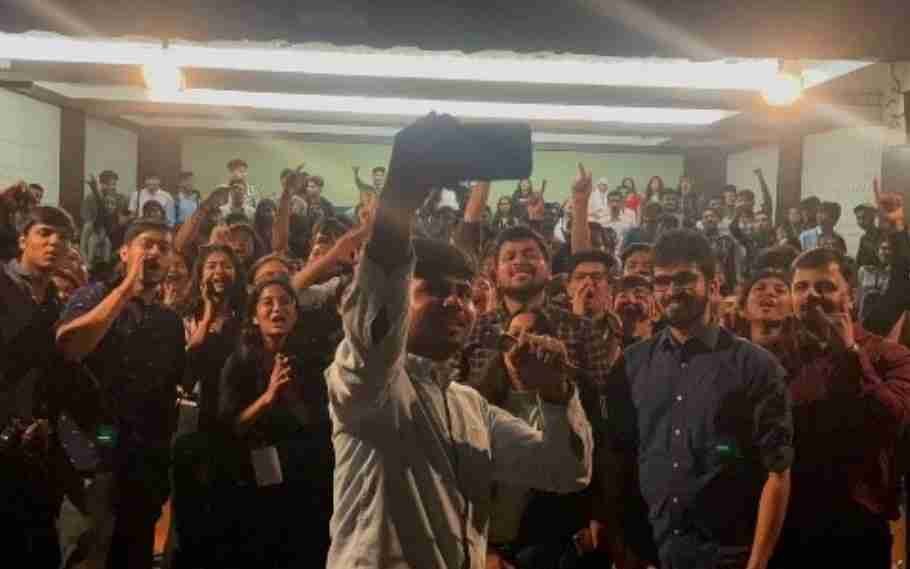 Also Read:PARUL UNIVERSITY CELEBRATES NAVRATRI FESTIVAL; OVER 10,000 PU STUDENTS PARTICIPATE FROM WORLDWIDE