They say that Garba brings cultures together, and this is coming true every night at Gujarat's Vadodara-based Parul University celebrates Navratri.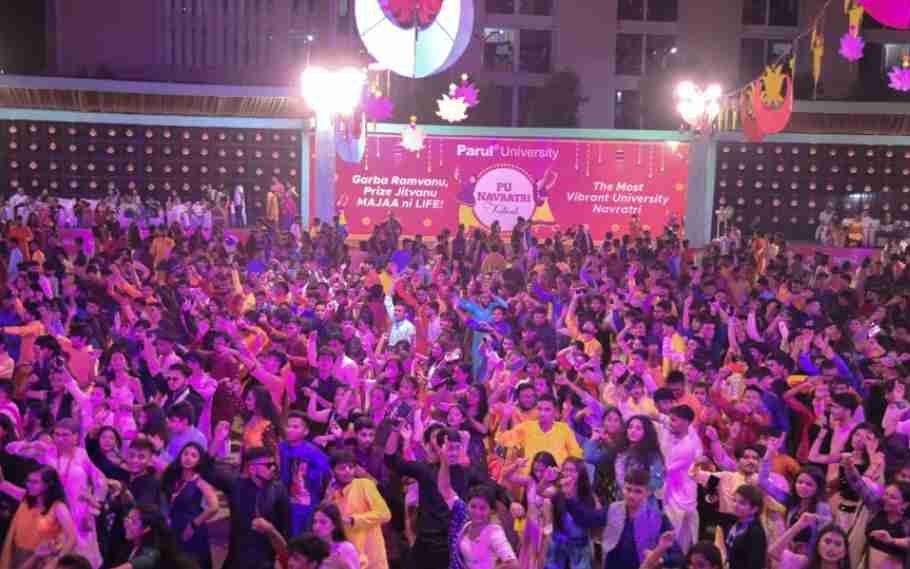 Parul University Celebrates Navratri
Over 10,000 PU students from around the world take part in the grand PU Navratri Festival on the campus. One can see people from every state and country like Spain, Switzerland, Zimbabwe, Myanmar, Thailand Nepal, Afghanistan, Tanzania, Indonesia U.S.A, Australia, South Africa, and much more dancing to the tunes of Garba here!
Also Read: Parul University holds grand finale of Smart India Hackathon