Pramod Kalita, a 22-year old youth arrested by Assam Police after he allegedly supported 'ULFA-I' on a social media post.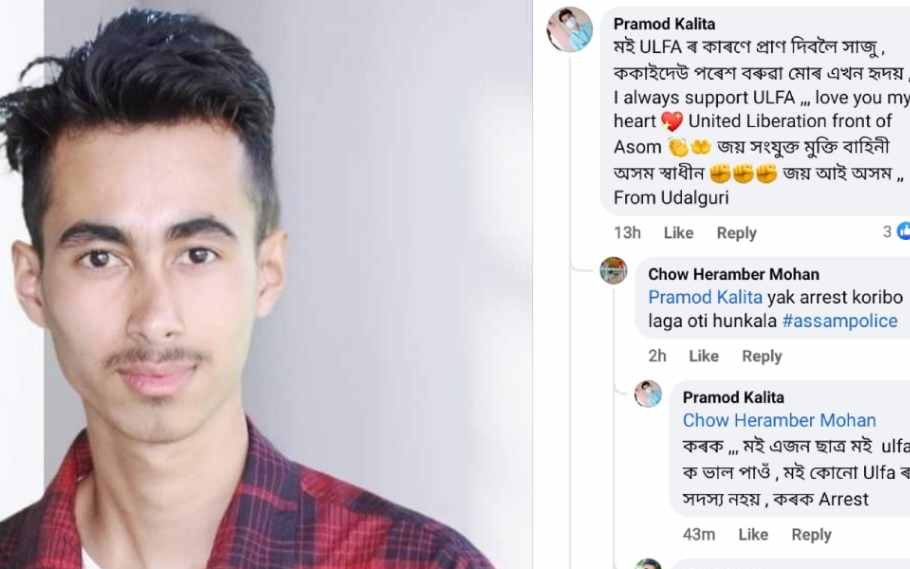 Youth arrested by Assam Police for supporting ULFA-I
As per reports, the youth was arrested by the Kalaigaon police in Udalguri districts of Assam.
The arrested youth is a fourth semester student from Tangla College, in Udalguri. The youth hails from Borengabari Village in Kalaigaon, Assam.
Pramod allegedly made a comment on his social media handle, supporting the banned militant group. As a result, a csae of UAPA has been registered against him. The Fir states, "The youth has been booked under section 120(B)/121/121(A) RW section 39 of the anti terror law UAPA that are applicable."
Also Read : ULFA-I Militants encounter with Police force in Tinsukia