Unacademy Terminates Teacher for Advocating Voting for Educated Candidates

Unacademy, a prominent edtech platform, has recently made headlines for its decision to terminate a teacher named Karan Sangwan. The company justified this action by asserting that the classroom is not an appropriate space for sharing personal opinions and views. The controversy began when Sangwan, in a viral video, urged students to cast their votes for educated candidates in the upcoming elections.
Political Figures and Society Weigh in on the Education-Politics Nexus
The situation gained attention not only due to Unacademy's response but also because of the involvement of key political figures. Delhi Chief Minister Arvind Kejriwal weighed in on the matter, questioning whether advocating for educated candidates is a criminal offense. This incident highlights the intersection of education, politics, and the freedom of expression in the modern digital age.
Unacademy's co-founder, Roman Saini, explained the company's perspective on the issue. He emphasized that Unacademy is committed to delivering high-quality education and maintains a strict Code of Conduct for its educators to ensure unbiased knowledge dissemination. Saini stressed that the classroom should remain a space free from personal opinions that could potentially influence learners in a biased manner. According to Saini, Sangwan's breach of this Code of Conduct led to the decision to part ways with him.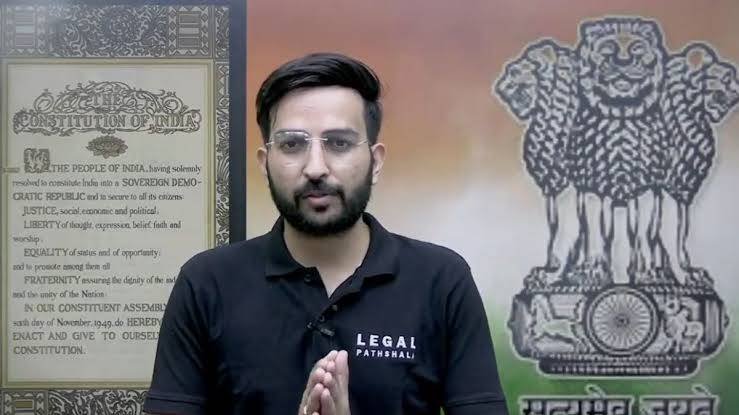 "To do this, we have in place a strict Code of Conduct for all our educators with the intention of ensuring that our learners have access to unbiased knowledge. Our learners are at the centre of everything we do. The classroom is not a place to share personal opinions and views as they can wrongly influence them. In the current situation, we were forced to part ways with Karan Sangwan as he was in breach of the Code of Conduct," Saini said.
Sangwan, on the other hand, addressed the controversy through his own YouTube channel. He expressed concern about the consequences faced by his students, particularly those preparing for judicial service exams. Sangwan acknowledged the controversy's impact on his personal and professional life, indicating the complexities that arise when personal views intersect with one's teaching role.
The core of the controversy lies in Sangwan's appeal to students to vote for educated candidates. This plea, although seemingly straightforward, touches upon deeper societal issues related to education, representation, and governance. The video prompted discussions on whether education should be a criterion for political leadership and whether elected representatives should be well-versed in science and technology, considering the demands of the 21st century.
In response to Sangwan's appeal, Chief Minister Kejriwal shared his views on the importance of education in politics. He also expressed respect for those who may be illiterate while emphasizing that public representatives must possess a certain level of education to effectively contribute to a modern society driven by science and technology.
This incident also garnered attention from other quarters. Y Sathish Reddy, Chairman of Telangana State Renewable Energy Development Corporation, criticized Unacademy's decision to suspend Sangwan. He regarded Sangwan's request to not vote for illiterate candidates as a reasonable appeal and called for an explanation from Unacademy.
In conclusion, the Unacademy controversy underscores the complexities of navigating the intersection of education, politics, and freedom of expression. The incident sheds light on the challenges of balancing personal beliefs with professional roles, especially in the digital age where opinions can be easily disseminated to a wide audience. As society continues to grapple with these issues, the role of education and informed decision-making in governance remains a significant topic of discussion.
NEW CRIMINAL BILL: SEXUAL INTERCOURSE WITH WIFE UNDER 18 YEARS TO BE CONSIDERED AS RAPE