Tata Group's Potential Acquisition of Apple Supplier's Factory Paves the Way for Indian iPhone Manufacturing

In a groundbreaking development, Tata Group, India's largest conglomerate, is reportedly on the verge of acquiring an Apple Inc. supplier's factory, signaling the first foray of a local company into iPhone assembly. According to insiders familiar with the matter, the acquisition of the Wistron Corp. factory in southern Karnataka state is anticipated to take place as early as August. The deal, which has been in negotiations for about a year, is rumored to exceed a valuation of $600 million. However, the sources requested anonymity as the matter remains confidential.
Many trusted news outlet, has independently confirmed the news, emphasizing that Tata Group has diligently conducted due diligence on the Wistron facility for an extended period. Although there are some unresolved issues that are currently being addressed, progress is being made towards their resolution, added the sources.
The Wistron factory, which currently employs over 10,000 workers responsible for assembling the latest iPhone 14 model, has committed to shipping iPhones valued at a minimum of $1.8 billion from the facility in the fiscal year ending in March 2024. This commitment was made to secure financial incentives backed by the state. Additionally, Wistron had plans to triple the workforce at the plant by next year. Tata Group intends to honor these commitments as Wistron exits the iPhone business in India. Notably, representatives from Tata, Wistron, and Apple have declined to comment on the matter.
This move by Tata Group to enter the iPhone assembly domain in India is expected to provide a significant boost to Apple's ongoing efforts to diversify its manufacturing base beyond China. Wistron, one of Apple's key Taiwanese suppliers, has already witnessed substantial success in the country, exporting nearly $500 million worth of iPhones from India in the quarter ending June 30. In line with this trend, other major Taiwanese suppliers, including Foxconn Technology Group and Pegatron Corp., have also ramped up their local operations.
Indian Conglomerate's Move into iPhone Assembly Expected to Boost Apple's Manufacturing Diversification Efforts Beyond China
Under the leadership of Prime Minister Narendra Modi, India has made considerable strides in domestic manufacturing, particularly after implementing government programs with lucrative financial incentives aimed at expanding production and employment. Apple, in particular, has intensified its endeavors to reduce its dependence on China, especially following the Covid-related lockdowns and escalating tensions between Washington and Beijing.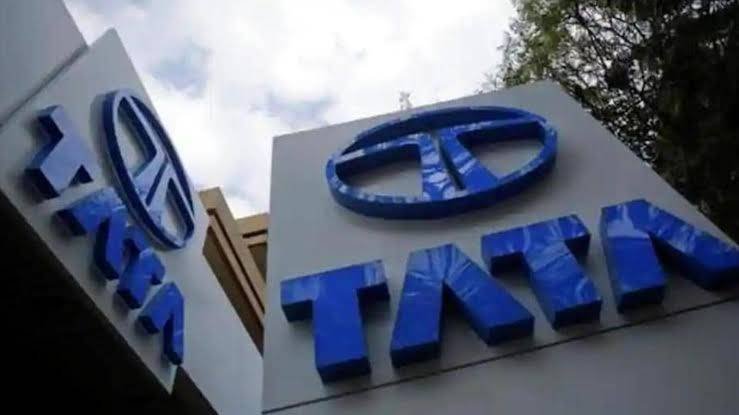 The entry of an Indian company into iPhone manufacturing could prove instrumental in Prime Minister Modi's ambitious goal of challenging China's position as the global factory hub. Moreover, it has the potential to encourage other international electronics brands to consider establishing production facilities in India, thereby reducing their reliance on China.
The Tata Group, a 155-year-old conglomerate, has a diverse portfolio ranging from salt to tech services. In recent years, the group has been actively exploring opportunities in electronics production and e-commerce, venturing into relatively new territories for the Tata family. The group already manufactures iPhone chassis, the metal backbone of the device, at its sprawling facility in Tamil Nadu state. Furthermore, the Tatas have expressed their aspirations to delve into chipmaking, as revealed by Chairman N Chandrasekaran in the past.
As the negotiations between Tata Group and Wistron Corporation inch closer to a conclusive agreement, the Indian tech landscape braces itself for a historic transformation. With the potential acquisition of the Wistron factory, Tata Group aims to make a resounding statement in the global electronics industry while further bolstering India's position as a manufacturing powerhouse.
MADHYA PRADESH: SHOCKING VIDEO OF MAN PEEING ON TRIBAL LABOURER GOES VIRAL; SPARKS OUTRAGE AMONG PUBLIC, CM ORDERS ACTION