Satya Nadella Meets PM Modi: The Chairman and Chief Executive Officer of Microsoft Corp, Satya Nadella is in a four-day visit to India to interact with customers and government officials. Satya Nadella met Prime Minister Narendra Modi on January 5.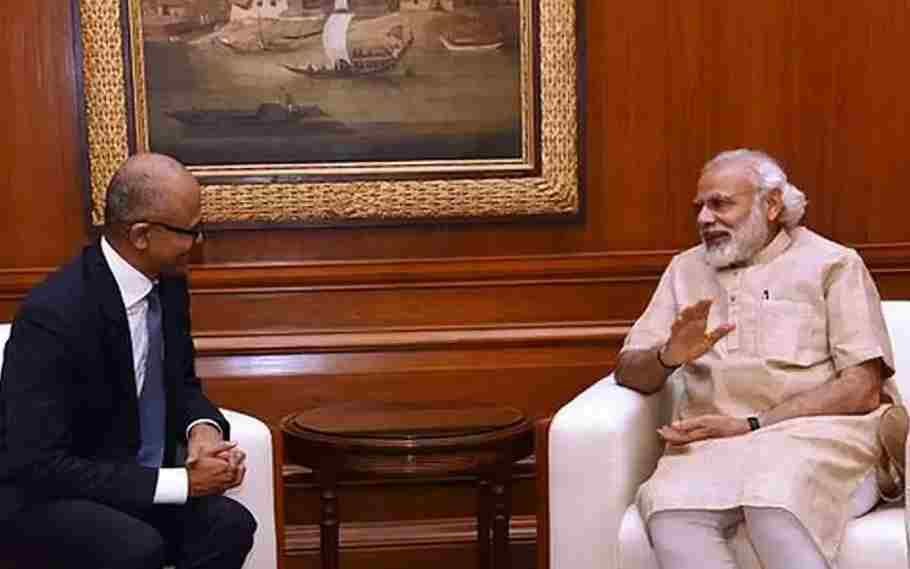 Satya Nadella Meets PM Modi
Nadella expressed his gratitude towards the Prime Minister. It is noted the meeting revolved around issues related to sustainable and comprehensive development being steered by digitalisation.
Nadella mentioned in his tweet about how the government has brought about comprehensive economic growth and development in the region through digital transformation.
Additionally, Nadella mentioned the company is to realise the Digital India vision and be a light worldwide. Nadella appreciated the government's attempt in making India a digitally sound country.
Also Read:NARENDRA MODI INAUGURATES 108TH INDIAN SCIENCE CONGRESS THROUGH VIDEO CONFERENCING