International Peace Day Radiates Harmony at Royal Global University
21st September, 2023: The Assam Royal Global University resonated with the spirit of peace and harmony as the University Peace Club orchestrated a grand celebration in honor of International Peace Day. This event, marked by a series of insightful discussions and engaging activities, aimed to instill a sense of tranquility and unity among the university's diverse community.
The occasion witnessed the eminent presence of Rev Father Clement Raj Kumar, a distinguished figure and Former Vice-Principal of St. Stephen's College, Delhi University. His words echoed through the halls, carrying a message of serenity and understanding. He joined hands with the Hon'ble Vice Chancellor, Prof. (Dr) S. P. Singh, in disseminating the vital message of peace, non-violence, and ceasefire. Together, they painted a vivid picture of a world harmonized by collective efforts towards peace.
In parallel, The Assam Royal Global University unveiled the Royal Boutique at the Royal School of Fashion Design and Technology, ushering in a new era of creativity and innovation. This grand ceremony was graced by the presence of esteemed Chief Guests, Saumar Sharma, a celebrated Fashion Designer and founder of Indian Weaver Alliance, and Mithu Boiragi, an accomplished Fashion Designer and founder of White Lily Production Company. The inauguration marked a significant milestone in the university's commitment to nurturing talent in the realm of fashion. Honorable Chancellor, Dr. A.K. Pansari, Vice Chancellor, Prof. Dr. S.P. Singh, and Executive Vice President, Mr. Ankur Pansari, along with other senior officials, staff, and students, gathered to witness this momentous occasion. The presence of noted figures like Mr. Prashant Ghosh and Mr. Amit Baruah added to the grandeur of the event.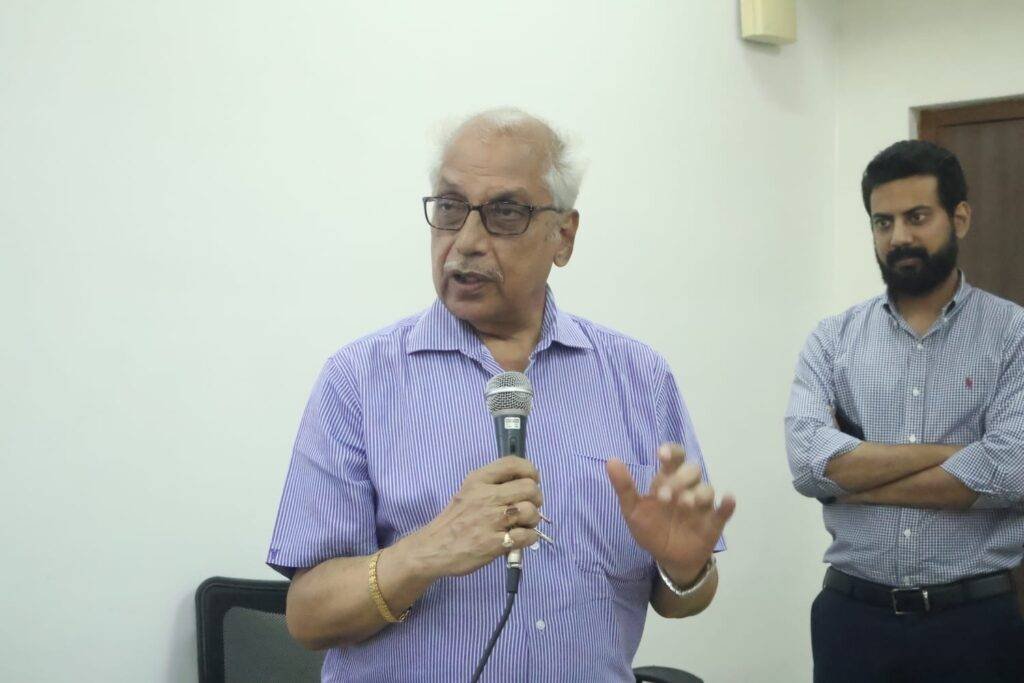 The Royal Boutique, envisioned as a dynamic platform, serves as a showcase for the creative brilliance of the students. It goes beyond conventional classroom learning, offering students a hands-on experience in various facets of the fashion industry, including Merchandising, Customer Interaction, and Retail Management. This endeavor aligns with the university's goal of providing a comprehensive and industry-relevant education. It stands as a testament to RGU's commitment to not only nurture academic prowess but also to foster practical skills that prepare students for the challenges of the real world.
Language Laboratory Inauguration: Pioneering Language Proficiency through Technology
In tandem with this, the university also inaugurated a state-of-the-art Language Laboratory, underscoring the pivotal role of technology in enhancing communication skills and language proficiency. Prof. Padmini Bhuyan Boruah, Head of the Department of English Language Teaching at Gauhati University, presided over the inauguration. Emphasizing the importance of self-directed learning through technology, Prof. Baruah highlighted the benefits of interactive platforms in language acquisition. The occasion was further graced by Prof. (Dr.) M.K. Chaudhuri, Principal Advisor, Royal Global University, and Mr. Ankur Pansari, Executive Vice President, RGU.
The Assam Royal Global University, widely recognized as the premier private university in the state, has been at the forefront of delivering quality education since its establishment in 2009. With a diverse range of courses and an impressive roster of 13 institutions, RGU caters to a wide spectrum of disciplines, creating a vibrant academic landscape. Its steadfast commitment to excellence is reflected in its world-class facilities and a faculty drawn from some of the best educational institutions globally.
Inaugurating the Royal Boutique and the Language Laboratory signifies RGU's continuous pursuit of providing a holistic and industry-relevant educational experience, setting the stage for students to excel in their chosen fields. This momentous day was not only a celebration of achievements but also a testament to the university's unwavering dedication to fostering talent and promoting peace. It marked a significant step towards creating an environment where students can thrive academically and personally, contributing positively to society and the world at large.
G20 2023: WORLD LEADERS UNVEIL 'INDIA-MIDDLE EAST EUROPE' PORT AND RAILWAY CORRIDOR; PROMISES 40% TRADE