From Assam to Stardom: Priyasha Bhardwaj's Inspirational Journey in the Entertainment Industry

Assam child, Priyasha Bhardwaj soared to new heights in the world of OTT, making her breakthrough as Sushmita Sen's sister in the Emmy-nominated web series "Aarya." Her remarkable performance opened doors, leading to significant roles such as in the critically acclaimed "Saas Bahu aur Flamingo" where she played the role of "Young Savitri" which have been applauded by many in the Indian film industry and the legend Dimple Kapadia herself. With her exceptional talent, she has been able to captivate audiences, leaving a lasting impression and cementing her status as a rising star in the industry.

Hailing from the enchanting land of Guwahati, Assam made her way from grounds up in the industry. Her journey is one woven with passion, dreams, and the resilience to overcome life's hurdles and establish herself in the 'city of dreams'.Encouraged by her loving parents, she pursues her passion, using dance as an outlet for her emotions. Shyness may have held her back from theatre and plays, but her heart longed to grace the stage.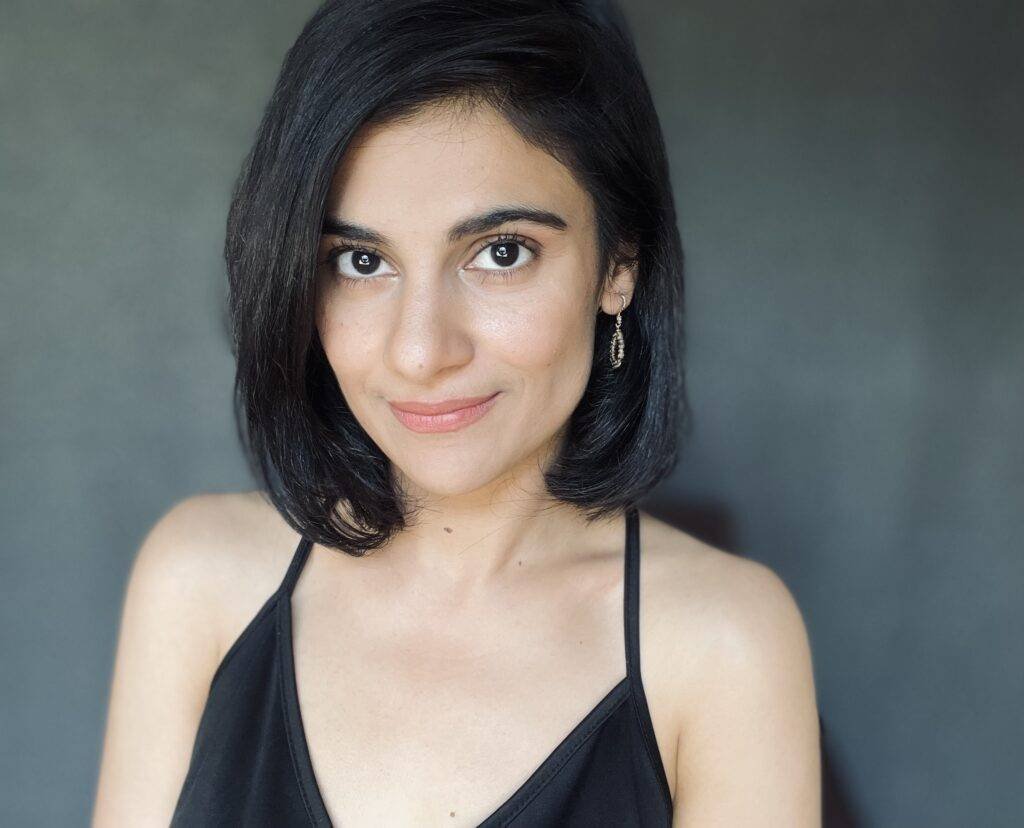 Seven years ago, in 2016, fate intervened and led Priyasha down an unexpected path. While working as a choreographer and voice artist in the bustling city of New Delhi, she found herself in front of the camera, stepping into the realm of acting. Her debut in TV commercials was nothing short of extraordinary, as she shared the screen with the dazzling Deepika Padukone for Britannia Good Day's "Smile for a Good Day" campaign. A video of her teaching Deepika some Assamese became an overnight sensation, catapulting her into the limelight.

Delhi became a stepping stone for Priyasha as she embarked on a journey of auditions, plays, and short films. However, her dreams beckoned her towards the city of dreams, Mumbai. In 2019, she mustered the courage to make the leap, knowing that the road ahead would be arduous, yet filled with opportunities. It was in 2020 that destiny smiled upon her, granting her the breakthrough role of Soundarya in the web series "Aarya" on Disney+Hotstar. Sharing the screen with the iconic Sushmita Sen, she captured hearts and cemented her place in the industry.

In her portrayal of "Young Savitri" in the series "Saas Bahu Aur Flamingo" Priyasha truly faced her greatest challenge as an actress. Her character embarked on a tumultuous journey, marked by trauma and tragedy, ultimately transforming into a resilient businesswoman who championed the cause of downtrodden women. To bring this complex character to life, she embraced an intensive process of workshops, collaborating with the director, intimacy coordinator, dialect coach, and various creative teams.
Her dedication went beyond external appearance, as she immersed herself in the physical and vocal nuances necessary to embody the character envisioned by the esteemed director, Homi Adajania. This role demanded her complete surrender to the transformative power of acting.
The path of an artist is often laden with sacrifices and a constant battle to find equilibrium between personal life and professional aspirations.
Priyasha admits that she has succumbed to the demands of her career at times, leaving little room for personal endeavors. However, she has learned valuable lessons along the way, mastering the art of prioritization and self-discipline. Saying "no" to endeavors that do not align with her values or contribute to her growth has become her guiding principle.
Yet, even the most resilient souls experience moments of vulnerability and heartbreak. In 2021, Priyasha found herself creatively locked in a project that held immense promise. Excitement filled her heart as she worked closely with a director she admired deeply. The journey had already begun, and the flames of passion burned bright. But fate had other plans. The second lockdown unexpectedly descended upon them, putting everything on hold.

Weeks turned into an eternity as she waited anxiously for updates, battling with creeping insecurities and impatience. It was at this juncture that Priyasha mustered the courage to inquire about the project's status. The response she received shattered her spirit — she had been replaced, without any explanation. The pain pierced her heart, and she grieved for days on end. Yet, from the depths of her sorrow, she emerged stronger than ever.

Priyasha firmly believes that everything happens for a reason. The incident, though devastating, became a testament to her resilience and unwavering spirit. It ignited within her a newfound strength to face failures and rejection head-on. The tears that once flowed freely eventually dried, giving way to a renewed sense of purpose. With gratitude in her heart, she embraces each setback as an opportunity for growth, vowing to rise above every challenge that comes her way.

Priyasha Bhardwaj's story is a testament to the indomitable spirit of those who dare to dream. Through the highs and lows, she perseveres, driven by her passion and an unyielding belief in herself. Her journey continues to unfold, leaving an indelible mark on the hearts of all those who witness her remarkable talent.
Interviewed and Written by Bhagyashree Sarma
OPPENHEIMER'S POWERFUL REVIEW AND THE CLASH OF IDEOLOGIES: UNRAVELING DIFFERENCES