Vadodara Police Hackathon 2023: A Showcase of Innovation and Social Responsibility
The recently concluded event at Parul University- Vadodara Police Hackathon 2023 stood as a testament to the power of innovation and social responsibility. With a participation of 90 teams from different corners of the country, the event aimed to address 24 distinct problem statements, providing a unique platform for creative minds to contribute towards building a better tomorrow. The hackathon garnered attention not only for its innovative solutions but also for the notable personalities that graced the event, including Shri Hardik Makadia, the Assistant Commissioner of Police for Cybercrime in Vadodara. Their presence added a mentorship aspect, enriching the experience for the participating students.
Organized by Parul University's Parul Innovation & Entrepreneurship Research Centre, in collaboration with the Vadodara Rural Police, the hackathon was more than just a competition. It was a convergence of minds, driven by the shared goal of devising strategies and solutions that could positively impact society. This endeavor highlighted the role of educational institutions in fostering a spirit of social responsibility among students, encouraging them to apply their knowledge and skills for the betterment of the community.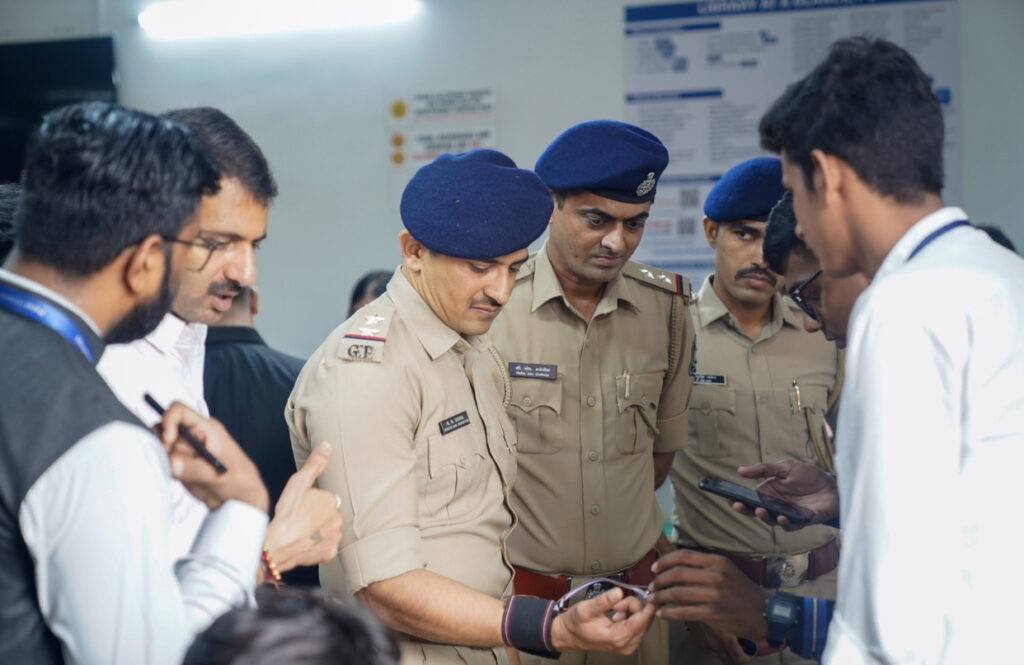 Parul University: Empowering Tomorrow's Leaders Through Education and Impact
Parul University, situated in Vadodara, has been making its mark in the education landscape. The university's commitment to excellence is evident in its rankings and accolades. Recognized as one of the Top 50 BBA Colleges in India by Times Business School Ranking, and securing a spot among the Top 65 Private State Universities for Management Studies in the prestigious Outlook-ICARE India MBA Ranking 2020, Parul University has proven its dedication to providing quality education.
Founded in 2009 as the Parul Group of Institutes, the university has rapidly risen to prominence. Its NAAC A++ accreditation during its first cycle underscores its focus on delivering top-notch education. With a sprawling 125-acre eco-friendly campus, Parul University provides a nurturing environment for more than 43,000 Indian students and over 2,500 international students hailing from 68 different countries. This diversity enriches the academic experience, fostering cross-cultural understanding and global awareness.
The university's broad spectrum of faculties and institutes offer an extensive range of educational programs, from diploma to doctoral level, across diverse disciplines. Parul University's emphasis on industry-linked programs equips students with practical skills that prepare them for real-world challenges. This is evident in its start-up incubation initiatives and impressive placement records, setting the stage for students to embark on successful careers.
Beyond its academic prowess, Parul University excels in research and healthcare as well. The university's recognition with DISR (Department of Scientific and Industrial Research) and NABL (National Accreditation Board for Testing and Calibration Laboratories) accreditation for clinical medical research underscores its commitment to cutting-edge advancements. Moreover, the university's NABH (National Accreditation Board for Hospitals & Healthcare Providers) accreditation highlights its dedication to delivering quality healthcare.
Parul University's achievements extend beyond national boundaries. Its inclusion in the ARIIA (Atal Ranking of Institutions on Innovation Achievements) Top 50 ranking and affiliation with the Association of Commonwealth Universities elevate its global standing. The university's commitment to inclusivity and diversity has been acknowledged through accolades such as being recognized as the Best Private University in Western India by Praxis Media and the Best University in Placements by ASSOCHAM.
A notable feather in the university's cap is its recognition as the Most Outstanding University in the West Zone for hosting the Highest Nationalities in Campus at the World Education Summit Awards. This distinction not only reflects its commitment to a globalized learning environment but also its dedication to fostering an atmosphere of inclusivity.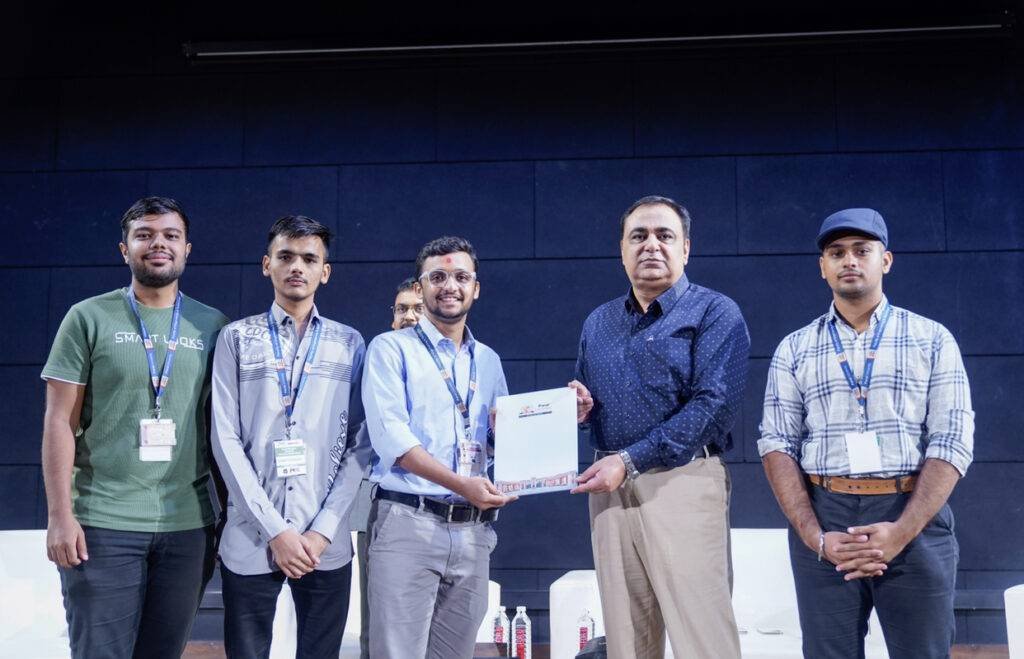 In summary, the Vadodara Police Hackathon 2023 served as a remarkable showcase of innovation and social responsibility, aligning with Parul University's ethos of nurturing future leaders who are not only academically adept but also socially conscious. As the university continues to inspire students to contribute positively to society, its impact is bound to resonate far beyond its campus, shaping a brighter future for all.
PARUL UNIVERSITY'S 'SAMWIDHAN PE CHARCHA': NOTABLE LEGAL AND POLITICAL FIGURES INSPIRE YOUTH AT IMPACTFUL LAW FEST IN VADODARA