North-East India has everything that a tourist would be looking for. All the states in the North-East are blessed with nature's beauty. Anyone visiting the region is surprised to come across this extraordinary scenery.
There are a few destinations in North-East India though which have something special to offer. Each destination offers an experience different from the other in terms of wildlife, landscape or culture. Adventure lovers will find much to celebrate about in the region.
North-East India; Let's Explore
If you have never visited the region, you are definitely missing out on an amazing experience. We bring you some delightful tourist places in North-East India to make your trip a memorable one.
Guwahati, Assam: Guwahati is considered as the gateway to the North-East India. It is one of the largest cities of this region. There are several opportunities for sightseeing in the city. Guwahati is known for several places such as Kamakhya Temple, Fancy Bazaar, Regional Science Center, Assam State Zoo and Accoland.
Kamakhya Temple offers you a spiritual experience. Another attraction is the Umananda Temple. It is situated in the island of Brahmaputra, which can be reached through a boat ride. There are several gardens in the city where you can spend quality time with your friends and family. Best time to visit Guwahati starts from October.
Kaziranga National Park, Assam: Kaziranga National Park is renowned for being home to the one-horned rhino. It is one of the most amazing holiday destinations in the region.
Kaziranga National Park is home to several species of mammals, birds and reptiles. Some of these are Royal Bengal Tiger, pigmy hog, swamp deer and elephant. No visit to Assam is complete without a safari in Kaziranga National Park. Best time to visit Kaziranga National Park starts from November.
Majuli, Assam: Majuli is a river island in Assam that can only be accessed through a ferry ride from Jorhat. Majuli is the first district island in the country. Visiting Majuli makes you wonder about the hidden natural wonders tucked away in different parts of India.
Some of the attractions in Majuli include Indira Gandhi Rashtriya Manav Sangrahalay, Samaguri Satra, Kamalabari Satra, Dakhinpat Satra, Auniati Satra, Garmu, Bangalpukhari and Tengapania. Best time to visit Majuli starts from October.
Majuli Festival is celebrated every year on November 21 and continues for four days. The festival will allow you to peep into the tribal culture and traditions.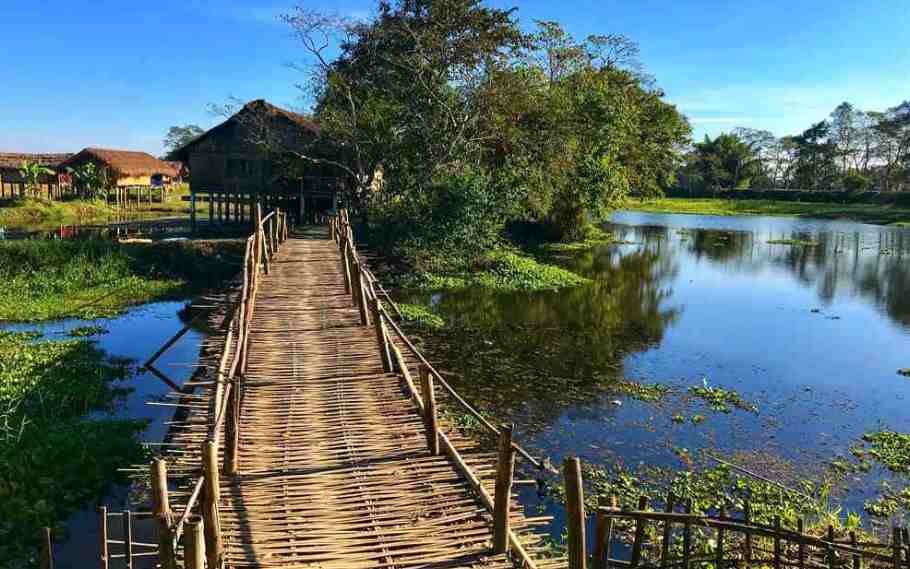 Cherrapunji, Meghalaya: Cherrapunji is famous for being one of the wettest places in the world. It is one of the best places to visit in India. This place is known for its root bridges which are formed due to continuous rains.
Tourist attractions in Cherrapunji are waterfalls and caves, with some of them being Nohsngithiang Falls, Nohkalikai Falls and Dainthlen Falls, along with Mawsmai Cave, Mawkdok Dympep Valley, Double Decker Living Root Bridge and Thangkharang Park.
Best time to visit Cherrapunji starts from October. Nongkrem Dance, a festival of the Khasi tribe is celebrated annually in December for five days in Cherrapunji.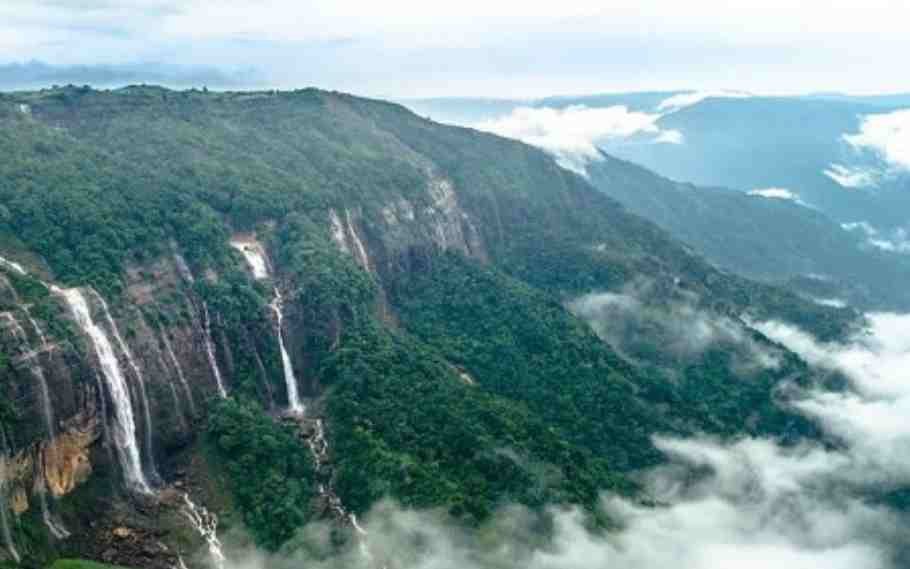 Mawlynnong Village, Meghalaya: This village has earned a reputation of being one of Asia's cleanest villages. The village is called as God's Own Garden. From fruit orchards to gushing streams and swaying palms, Mawlynnong Village is one of the best places to visit in North-East India.
Moreover, you can get insights into the traditions of the Khasis living on the edge of the state's southern ranges. The iconic attractions that have obtained their place in every Meghalaya tour itinerary are the living root bridges, a specialty of this village you have to visit for an unfogettable experience. Best time to visit Mawlynnong Village starts from June.