Nashik bus accident is in the headlines since at least 12 people including a child were killed and 30 injured after a bus caught fire in Maharashtra's Nashik early this morning. It is being reported that the bus caught fire after hitting a trailer truck transporting diesel on the Nashik-Aurangabad highway.
Nashik Bus Accident: 12 Dead, 30 Injured
"Most of those killed were passengers of the bus, a sleeper coach. The injured have been shifted to the hospital for treatment," stated Amol Tambe, Deputy Commissioner of Police regarding Nashik bus accident. A case has already been registered.
One can be seen in videos sufacing on the internet shows a huge ball of fire engulfing the bus as the fire officials tried to douse the flames. It is being stated that the accident took place at around 5.15 am.
Notably, Prime Minister Narendra Modi has announced a financial assistance of Rs 2 lakh each for the families who have lost a member in the accident. Moreover, Chief Minister Eknath Shinde announced a financial assistance of Rs 5 lakh each to the family of those who died in the accident.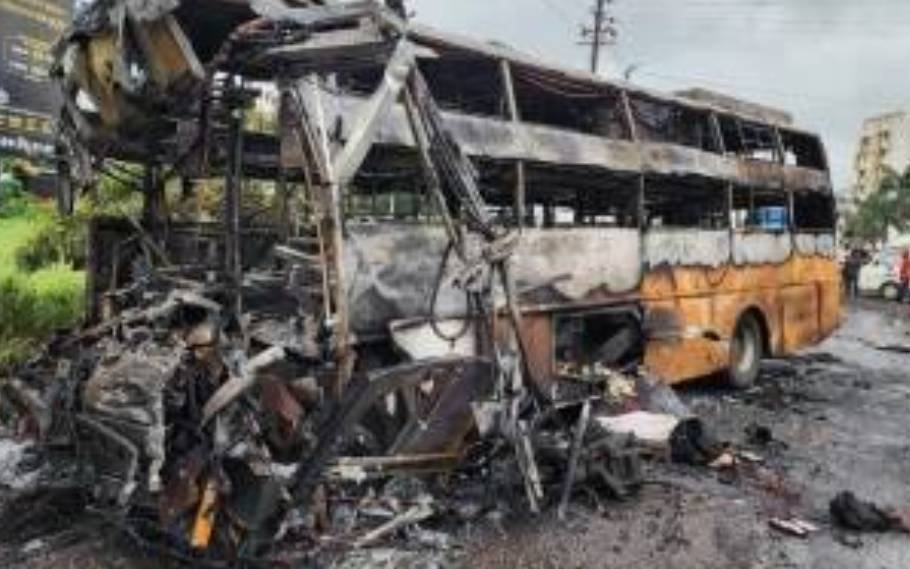 Also Read:Assam: 643 Road Accidents Reported Across The State During Durga Puja