Narendra Modi launched 5G services in Delhi today at a telecom event. The 5G service is expected to progressively cover the entire country over the next couple of years. The service would surely transfigure the digital landscape of the country.
Narendra Modi Launches 5G Services
The Prime Minister launched the much-awaited service at the 6th Edition of India Mobile Congress 2022, being held from October 1-4, at Pragati Maidan in New Delhi. Notably, the service will be available in 13 cities after Diwali.
It is mentioned that Modi went around pavilions set up by different telecom operators and technology providers, he started with Reliance Jio's stalls, where he witnessed the True 5G devices displayed.
The Prime Minister spent time understanding the indigenous development of end-to-end 5G technology. He then visited stalls of Airtel, Vodafone Idea, C-DOT and others.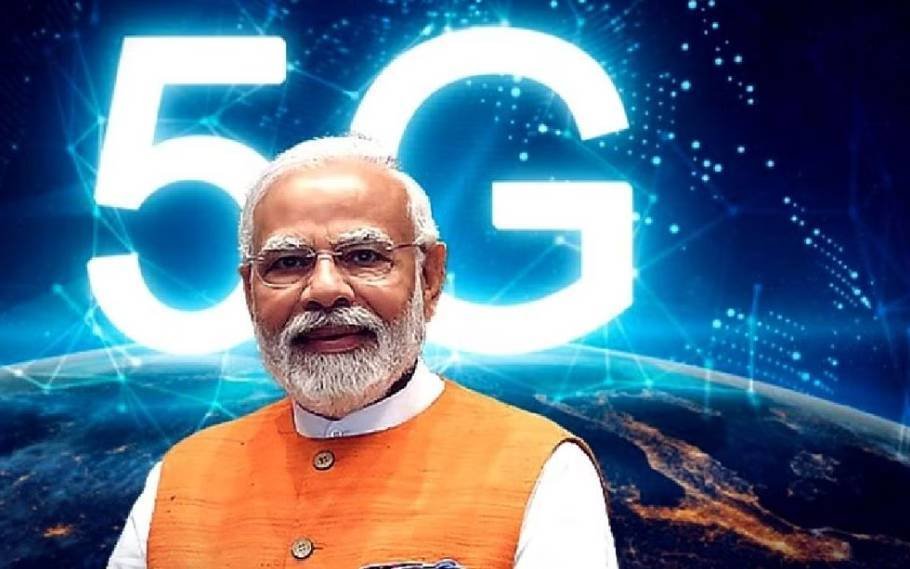 Concurrently, the various use cases that will be exhibited in front of the Prime Minister in the exhibition include precision drone-based farming, high-security routers, AI based cyber threat detection platforms, automated guided vehicles and so forth.
Also Read:Narendra Modi Remembers Lata Mangeshkar On 93rd Birth Anniversary