Conception's Quest: The Future of Human Reproduction
The science has traveled so far that now man and woman can create babies without being carrying the babies. On a gritty side street near the picturesque San Francisco Bay, a low concrete building houses the ambitious minds of Conception, a biotech startup on a mission that could reshape the very foundation of human reproduction. Led by the trio of founders, Matt Krisiloff, Pablo Hurtado, and Bianka Seres, the company is embarking on an audacious endeavor to revolutionize the way we conceive children through in vitro gametogenesis (IVG). The potential of this experimental technology is boundless, offering hope and opportunities for individuals who have faced barriers to traditional parenthood.
IVG seeks to transform induced pluripotent stem cells into human eggs, opening doors to possibilities once considered beyond reach. For women who have lost their eggs due to cancer treatments or those who have struggled to produce viable eggs, the promise of IVG shines bright. Additionally, IVG holds the potential to restore hope to women whose biological clocks have ticked away the possibility of natural conception. Through lab-grown eggs carrying their own DNA, these individuals could experience the joy of parenthood at any age.
Navigating Challenges and Ethics: Responsible Development of IVG Technology
Beyond these remarkable advancements, IVG has the potential to create a monumental shift in the landscape of same-sex parenting. Co-founder Matt Krisiloff, who is gay, speaks passionately about how IVG could change the lives of same-sex couples, enabling them to have genetically related children. By utilizing IVG to create eggs from the cells of one partner and fertilizing them with the other partner's sperm, both individuals could share the gift of biological parenthood.
Pablo Hurtado, the company's chief scientific officer, echoes this sentiment as he dreams of a day when he and his husband can have a child that is genetically connected to both of them. IVG presents an opportunity to fulfill this dream, offering a pathway to creating embryos that carry their combined genetic heritage.
The potential societal impact of IVG is vast, as the technology transcends borders and conventional norms. With the ability to help millions of individuals worldwide who have been denied the chance of parenthood, IVG could redefine our understanding of family, parenthood, and reproductive rights.
Conception's work with IVG does not come without challenges and ethical considerations. The field of assisted reproductive technologies has long grappled with complex moral dilemmas, and IVG is no exception. As this groundbreaking research progresses, responsible discussions and regulatory measures will be essential to ensure the technology is used ethically and responsibly.
The road ahead for Conception is paved with hopes and aspirations, but it is also fraught with uncertainties and obstacles. Developing IVG into a safe and reliable method requires rigorous scientific research, technological advancements, and extensive clinical trials. As the biotech startup embarks on this journey, it is essential to navigate carefully and collaboratively to ensure the technology's responsible and equitable deployment.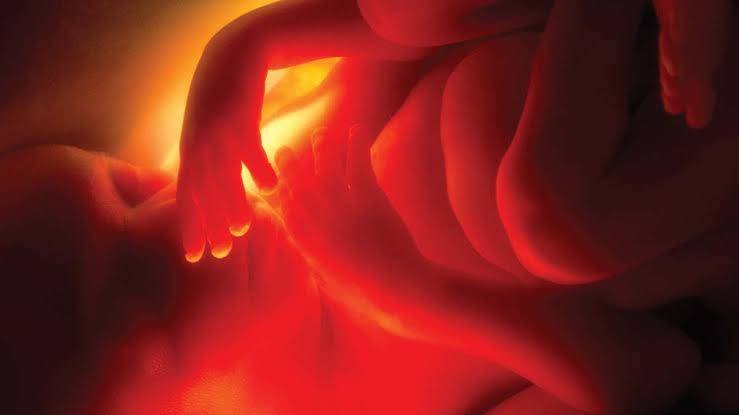 The impact of IVG reaches beyond the realm of science and technology; it delves into the core of human emotions and desires. Conception's quest to accelerate and commercialize IVG represents a profound endeavor to offer hope and choice to individuals and couples whose dreams of parenthood seemed distant or unattainable.
As the world watches with anticipation, it is clear that Conception's groundbreaking work has the potential to redefine the future of human reproduction. The quest to unlock the full potential of IVG is a testament to the indomitable spirit of human innovation and the desire to improve lives. With each step taken, Conception is paving the way for a future where the gift of parenthood knows no bounds, touching hearts, and transforming lives on an extraordinary scale.
FLOOD VISIT GONE WRONG: "WHY DID YOU COME NOW?" ASKS WOMAN WHILE SLAPPING JJP MLA WHO WENT TO INSPECT FLOOD-HIT VILLAGE IN KAITHAL; VIDEO GOES VIRAL