Maha Mrityunjay Temple; Sawan Shivratri has a special significance among Hindus. Shivratri, which falls in the month of Sawan, is called Sawan Shivratri is celebrated by devotees of Shiva all over India and offers prayers at various temples to please Lord Shiva and seek his blessings to live a healthy, happy and prosperous life. Unmarried girls also observe fast in Sawan month to get an ideal husband like Lord Shiva.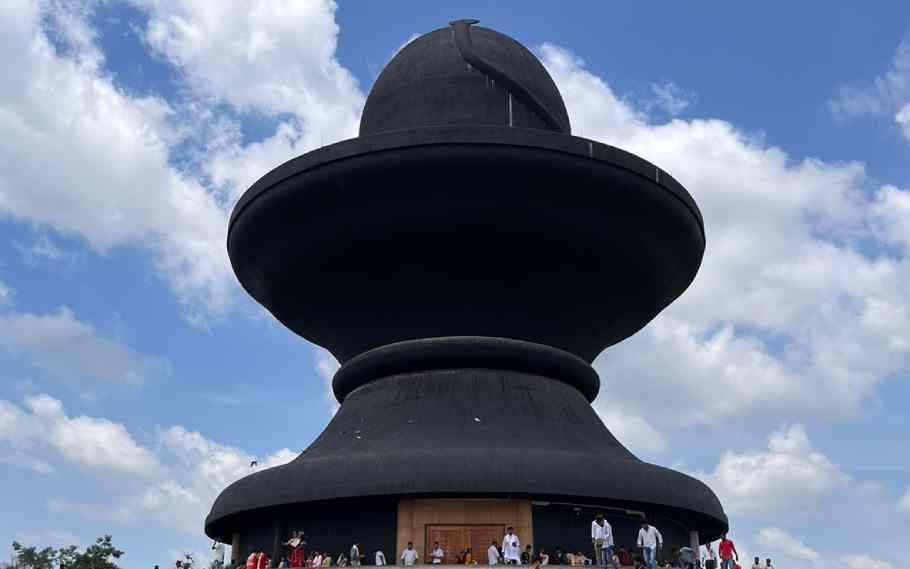 Maha Mrityunjay Temple
There is a total of 12 famous Jyotirlinga in India, where Shivratri is celebrated with great fervour. Sawan month is famous for Kanwar Yatra and people bring Ganga Jal and offer it to Lord Shiva on the day of Shivratri. Sawan Shivratri. The whole Sawan month is dedicated to Lord Shiva and Lord Shiva is worshipped during this month. Sawan Shivratri is considered to be an auspicious festival celebrated across the country. Sawan Shivratri is observed in Krishna Paksha on Chaturdashi Tithi and this year Sawan Shivratri is being celebrated Today, 26th July 2022.
Other than the famous Kamakhya Temple, Assam has a prominent spiritual destination for Shiv Bhakts too, the Maha Mritunjay temple in Nagaon. It is renowned as the World's Tallest Shivling at about 126 feet high. It is situated about 120 km away from Guwahati city. In the past year, the temple has become one of Assam's major and significant tourist attractions. Especially in the month of Sawan a large amount of crowd gathers there especially on Mondays for the worship of the biggest Shivling in the world.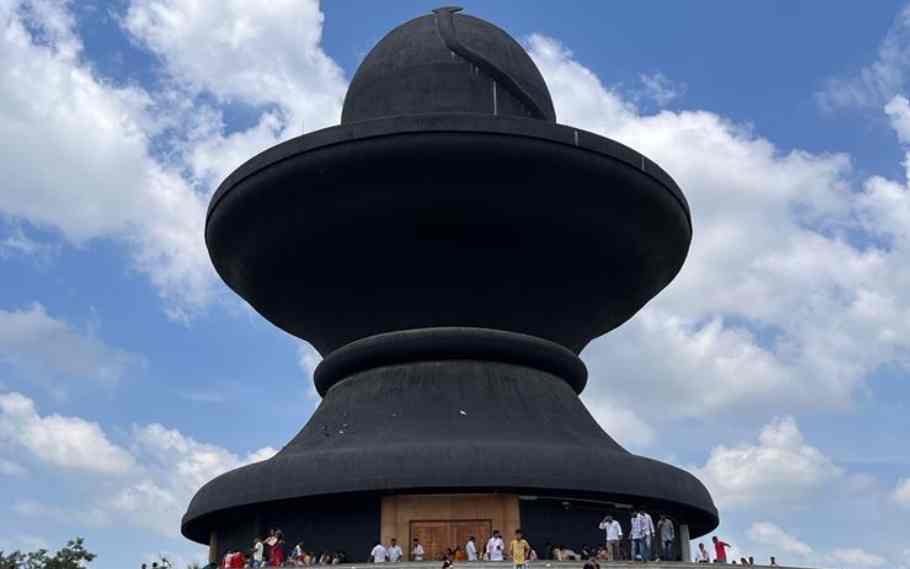 Construction of the temple was initiated in 2003 by Acharya Bhrigu Giri Maharaj, this place is where he used to meditate and is the location where Guru Shukracharya performed Mahāmrityunjaya Mantra. Based on this thought Acharya Bhrigu Giri Maharajas had chosen this place for temple construction (Pran Pratishta).
The Temple Inauguration was done by Pran Pratishta Mahotsav, worship (Puja) was started on 22 Feb and ended on 25 Feb 2021, As special guests the Union Home Minister Mr Amit Shah, Minister of Health and Education in Assam Dr Himanta Biswa Sarma and Ex. Chief Minister of Assam Mr Sarbananda Sonowal participated in the puja and Yagna of Maha Mrityunjay Temple.108 Yagna Kunda were established for the Yagna and around 250 priests came from Tamil Nadu to perform the Pran Pratishta Yagna. After completion of Pran Pratishta Yagna, the Temple was opened for devotees on 26 Feb 2021.
Mahamrityunjaya Temple, devoted to Lord Shiva, enshrines a unique idol of the deity. The idol depicts Shiva sitting in the lotus position in a meditative mood with his third eye open. Lord Shiva's idol has four arms of which his upper right hand is raised to bless; the left upper hand is holding a pot filled with the water of immortality; his lower right hand is seen in a Bhumisparsha Mudra; his upper left hand is holding a ka manual, a pot holding water.
Also Read : 5 hill stations in Northeast India that you must visit