In a shocking incident, a Class 6 boy from Little Flower School, Guwahati, was beaten up violently by the Vice Principal.
Mother of class 6 boy accuses Vice Principal of Little Flower School of physical violence for bringing wrong textbook
The incident came to light when the boy's mother saw the bruises on the body of her child while he was changing his clothes. Upon inquiring, the child revealed he was beaten up at Little Flower School for bringing the wrong textbook.
The mother said the child mistakenly brought a Civics textbook to History class in the second period. The teacher got irritated and thrashed the boy by slapping and dragging him by his shirt to the blackboard and smacking him with a scale. The teacher told the boy not to inform anyone about the incident.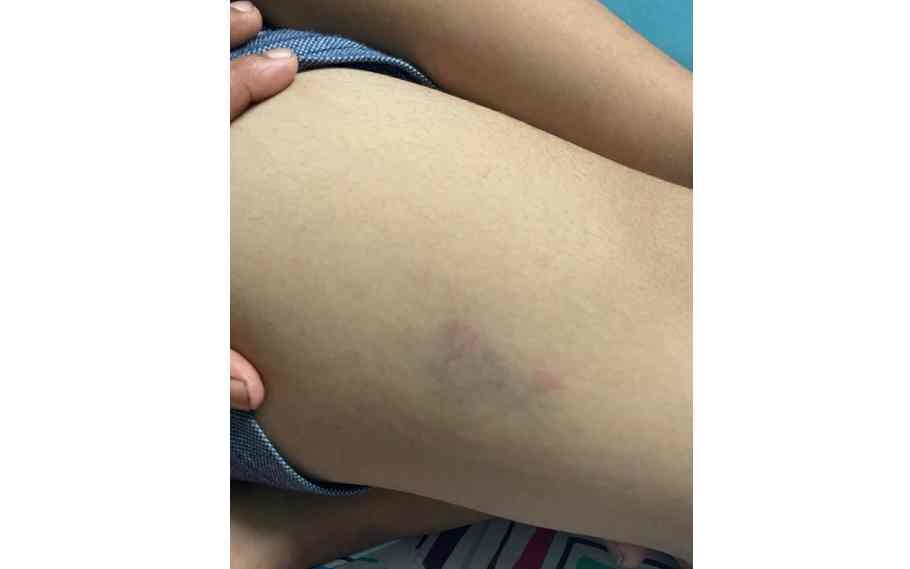 Speaking exclusively to 'The North Eastern Chronicle', the mother revealed the school tried to conceal the CCTV footage of the mentioned period. The Vice Principal tried to defend her actions by stating she was under stress.
Right of Children to Free and Compulsory Education (RTE) Act, 2009, prohibits 'physical punishment' and 'mental harassment' under Section 17(1) and makes it a punishable offence under Section 17(2).
Also Read : Gauhati University suspends CoE Dhruwajyoti Choudhury for anomaly and delay in declaration of UG results