Lionsgate, a movie and television studio has significantly entered the Indian market. Lionsgate has been striving to satisfy both its global audience on STARZ streaming service Lionsgate Play and contemporary Indian audiences over the past years.
From the bromantic hangover of four boys in Feels Like Home to the intense young adult drama Jugaadistan, Lionsgate has created a distinctive slate.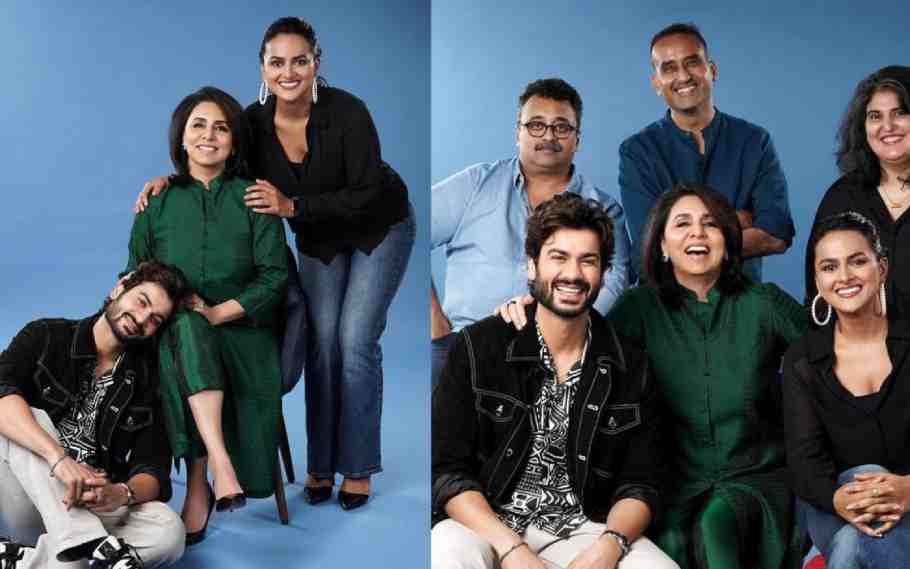 Lionsgate: Sunny Kaushal And Shraddha Srinath To Collaborate
The feature film stars Sunny Kaushal, Shraddha Srinath and Neetu Kapoor. This untitled film will capture the beautiful and relatable relationship between a mother and her son.
Directed by Milind Dhaimade, the film delves into the integral fabric of families, communication, and memories, as well as their role in forcing us to grow up.
Rohit Jain, MD, South Asia and Networks – Emerging Markets Asia added, "Lionsgate remains bullish on investments in India spotlighting the region in the global growth strategy. This is delighted to announce its maiden Hindi film. With Milind at the helm of it, each character has been cast perfectly to depict this beautiful story that we're sure audiences will love. We are running at a rapid pace with 8-10 grand projects in the pipeline, within a year – expect big announcements coming your way soon from its desk."
Meanwhile, Neetu Kapoor said, "When I read the script, I fell in love with it. It goes beyond the regular mother-son story and explores a different side that sets a unique tone to the rom-com genre. I am excited to be part of Lionsgate Studios' first production, in a movie, I believe will touch hearts and remain close to my heart."
Also Read: SPOTTED! Alia Bhatt and Neetu Kapoor inspect Ranbir Kapoor's new home